Watch Video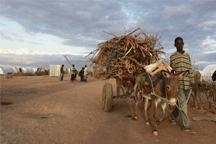 Play Video
As more Somali refugees arrive in Kenya fleeing the worst drought in 6 decades, relief organizations are struggling to cope with this influx.
Some refugees walk for days with their families to reach aid camps. According to the UN Refugee Agency, 13-hundred refugees a day are crossing from Somalia into Kenya in search for food and aid. The drought and the famine it has caused have affected nearly 12 million people in the Horn of Africa who live on the borders of Ethiopia, Kenya and Somalia.
Somali Refugee Halima Korone Une said, "The drought is the reason I left Somalia. I had a deaf husband and between us we had cows and goats. Because of the drought we had to eat all our goats and my husband went to look for pasture for the cows but never came back so I decided to leave my home with our five children. But I lost one of my children on the way. I am now left with four children."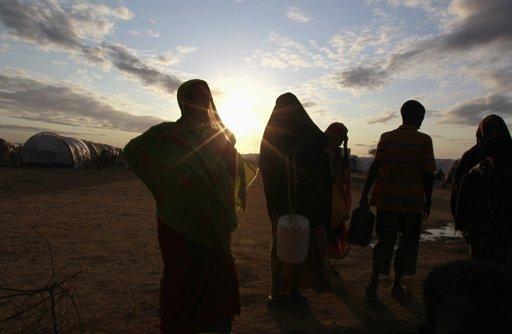 Somali refugees wait for their turn to collect water from a tank at the Ifo extension
refugee camp in Dadaab, near the Kenya-Somalia border, July 31, 2011. The whole of
drought- and conflict-wracked southern Somalia is heading into famine as the Horn of
Africa food crisis deepens, the United Nations said. REUTERS/Thomas Mukoya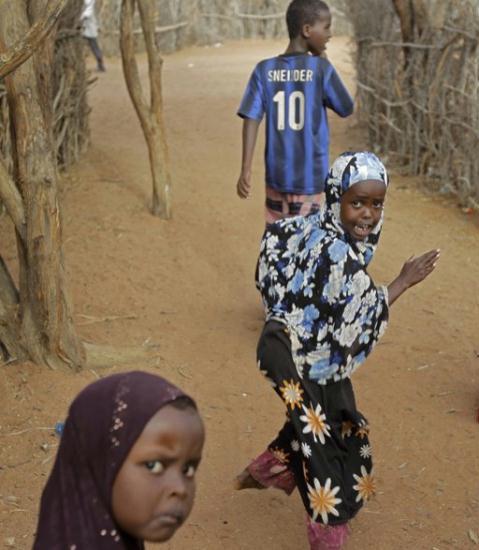 Children react as they return home in the town of Dadaab, Kenya, Saturday, July
30, 2011. More than 11 million people are estimated to need help as a result of
East Africa's worst drought in 60 years in Kenya, Ethiopia, Somalia, Eritrea and
South Sudan. (AP Photo/Schalk van Zuydam)
Editor:Zou Xian |Source: CNTV.CN