Watch Video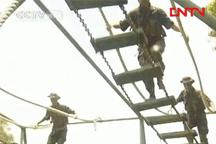 Play Video
Monday marks the 84th anniversary of the People's Liberation Army. For a glimpse at the real life of modern Chinese soldiers, we take a look at an elite PLA garrison stationed in Hong Kong. And with tough, intense training, the extent of their commitment and determination exceeds most people's expectations.
As part of their task, 30 soldiers from the Special Forces are to board a helicopter for a cross-region anti-terrorist training.
In less than three minutes, these soldiers are fully armed. They charge into the helicopter in a combat flank.
A few minutes later, the helicopter arrives to the designated area for a reconnaissance mission conducted in cooperation with the air force.
A Special Forces officer of PLA Garrison in Hong Kong said, "Based on the characteristics of Hong Kong and our mission, we often train with the air force, twice each month. Thanks to these exercises, we aim to improve our response capacity and our ability to deal with emergencies."
The next task is the hunter's game. This Special Forces exercise must be completed within 30 minutes, with each soldier carrying his full kit.
The tasks include going through a high-sky suspension bridge and tramping through mud.
Fan Zhanqiang, PLA officer said, "All the tasks are designed to improve the psychological ability of our Special Forces. Through these near impossible tasks, we will forge the will and the fighting spirit of our forces, and enable them to better carry out their responsibilities."
Soldiers in the Special Forces are all very young, with an average age of 22. They are fluent in English and master Hong Kong laws. They say the noble mission of safeguarding Hong Kong and maintaining peace and stability is the spiritual pillar that enables them to always push forward.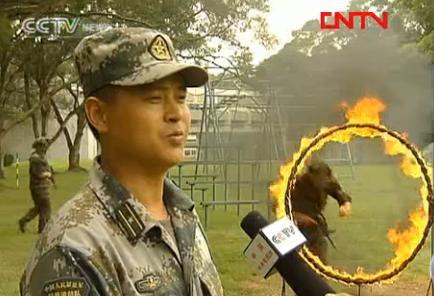 Fan Zhanqiang during interview with CCTV.
Editor:Zou Xian |Source: CNTV.CN