Watch Video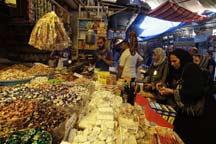 Play Video
For Muslims around the world, Monday marks the beginning of Ramadan. During this month believers will refrain from eating and drinking from dawn to dusk.
In Indonesia, which has the largest Muslim population in the world, many restaurants and shops have been closed, with empty street food carts lining alleyways. Over in Pakistan, thousands of Muslims are still struggling to rebuild their lives after last year's devastating floods. Many are left unable to buy goods for the holy month, hoping for assistance from the government.
During Ramadan Muslims are encouraged to read the Quran and dedicate time for reflection and prayer. Muslims believe the first verses of the Quran were revealed to the Prophet Muhammad during Ramadan more than 1,400 years ago.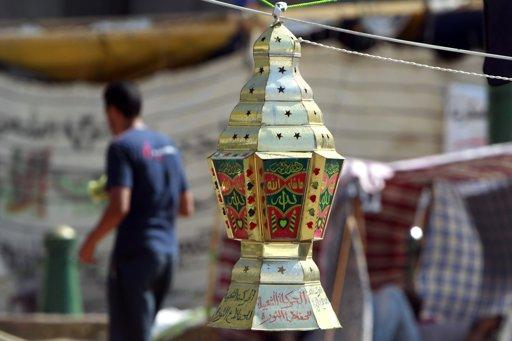 A traditional Ramadan lantern is seen as a decoration around tents during a sit-in
at Tahrir Square in Cairo July 20, 2011. Protesters in Tahrir Square have announced
they plan to continue their sit-in during Ramadan, the Islamic month of fasting,
reported local media. REUTERS/Amr Abdallah Dalsh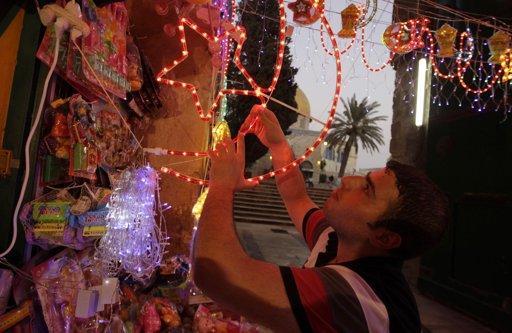 A Palestinian vendor hangs decorations for the upcoming holy month of Ramadan at a
market in Jerusalem's Old City July 31, 2011. Muslims around the world abstain from
eating, drinking and conducting sexual relations from sunrise to sunset during
Ramadan, the holiest month in the Islamic calendar. The Dome of the Rock on the
compound known to Muslims as al-Haram al-Sharif, and to Jews as Temple Mount, is
seen in the back. REUTERS/Ammar Awad
Related stories
Editor:Zhang Ning |Source: CNTV.CN