Watch Video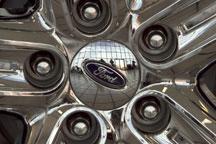 Play Video
Major automakers have posted July US sales that ticked higher from the slump of recent months. But it failed to dispel doubts about the strength of the economy and the mood of American consumers.
Summer brought some sunshine to US automakers in July- as forecast. Sales were higher at all three major companies: GM up 8 percent, Ford 9 percent, and Fiat-controlled Chrysler up 20 percent.
Rebecca Lindland of IHS Automotive:
She said, "Each of the manufacturers is doing what they said they would do in terms of bringing out better product, performing better financially and really just being a responsible profitable company again and we didn't see that out of Detroit prior to the recession."
But those rays of sunshine were in a still cloudy sky.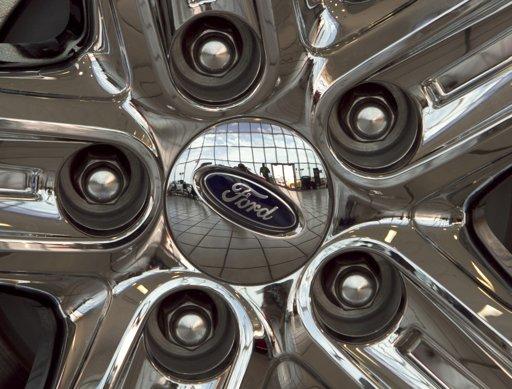 In this July 22, 2011 photo, a Ford logo is displayed on a car wheel at a dealership
in Omaha, Neb. Ford Motor Co. said Tuesday, Aug. 2, 2011, its U.S. sales rose 6
percent in July, boosted by small cars and SUVs.(AP Photo/Nati Harnik)
According to a survey of 39 economists polled by Reuters, sales for the year are expected to be less than 12 million vehicles annually- a big drop from the pre-recession levels of almost 17 million.
Consumer confidence is still shaky and that's a worry for the industry - with one executive saying the market is "tougher than a cheap steak." Add in high unemployment and concerns about the strength of the economic recovery and automakers could be forced to offer consumers more generous incentives- cutting into profits.
Monthly auto sales are an early indication of consumer demand- and with the debt deal in focus- Americans are watching their own budgets.
She said, "As the U.S. continues to try and work with this debt it's kind of sending a subliminal message to the consumer saying wow I don't want to have all this debt and that means they are not going to be buying cars and they are not going to be buying houses either. So there's a lot of implications to this debt crisis that are impacting the consumer. That of course in turn will impact the manufacturers. "
Also on the radar-negotiations with the United Auto Workers union which have just gotten underway.
Editor:Zhang Jingya |Source: CNTV.CN