Watch Video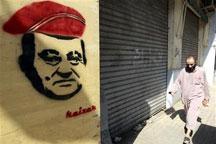 Play Video
Mubarak's prosecution is the first time an Egyptian head of state has been put on full trial by his own people. Analysts say the proceeding is too complicated to predict its result.
If convicted, Mubarak could face the death penalty. But few expect that outcome, even if some protesters want it. Some say the trial is much more likely to satisfy protesters' key demands, that is, bringing longtime autocrats to justice. As Mubarak is standing trial alongside many other defendants, analysts also say it will take more than half a year to conduct deeper trial.
They add that it will probably ignite more clashes between Mubarak supporters and anti-government protesters. Some are also worried that the ailing 83-year-old Mubarak would not endure that long a period of trial. Meanwhile, Egyptian public opinion is divided on the trial. Some have expressed sympathy while others have said justice is needed. But worries have been growing that the trial might put the country into more chaos, as protesters vow to continue if their demands are not met.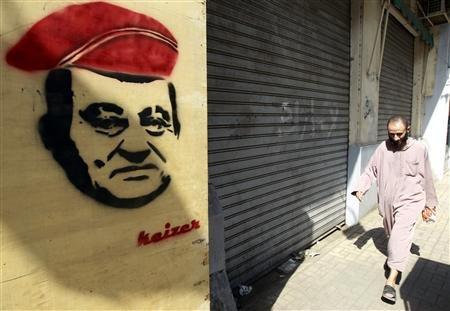 An Egyptian man walks past graffiti of former Egyptian President Hosni
Mubarak in a red beret in Cairo August 2, 2011, a day before his trail.
REUTERS/Amr Abdallah Dalsh
Editor:Zhang Jingya |Source: CNTV.CN