Watch Video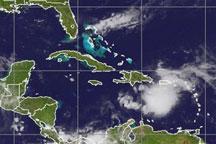 Play Video
Tropical storm Emily is rushing towards the Dominican Republic and Haiti. Forecasters say the center of the storm is expected to hit the southwestern corner of the Dominican Republic, but is likely to weaken as it makes its way into neighboring Haiti.
The worst rainfall is expected to miss Haiti's capital, Port-au-Prince, but could still be severe enough to cause substantial flooding. Authorities are pledging transport vehicles, ready to evacuate citizens in flooded areas. The U.N. is on standby to help with aid distribution. Haiti is still recovering from last year's devastating earthquake.
Nearly 630,000 people are still living in tents and makeshift shelters. Civil defense agencies have begun moving people out of high-risk zones ahead of the storm. The tropical storm warning is also in effect for the southeast Bahamas, parts of Cuba, and the Turks and Caicos Islands.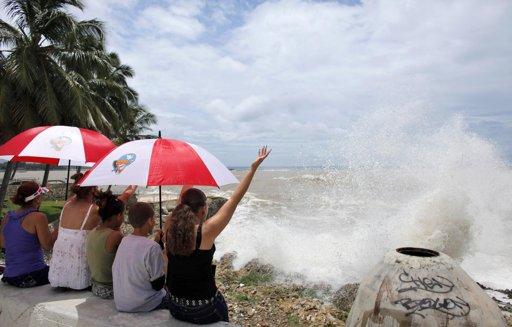 Residents sit at the malecon as Tropical Storm Emily arrives to Santo Domingo August
3, 2011. Tropical Storm Emily was bearing down on Hispaniola on Wednesday and may
become a low-level hurricane if it survives its passage over the mountainous
Caribbean island shared by the Dominican Republic and Haiti. REUTERS/Eduardo Munoz
Related stories
Editor:Zhang Jingya |Source: CNTV.CN