Watch Video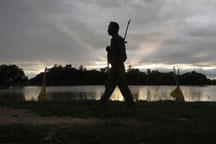 Play Video
Nearly 30 villages in India have been flooded after a breach in the embankment of the Fulohar River. The river waters are affecting Malda district in the state of West Bengal. Communications with 3-thousand 5-hundred families in the area have been disrupted.
Local residents were stranded outside their houses as water flooded villages on the riverbank and low-lying areas. Villagers said that they've been disappointed with the rescue operations that have been conducted by the district administration. About 400 hectares of agricultural land was destroyed in the flood. Local officials have also confirmed that one person's life has been claimed by the strong current of the Fulohar River.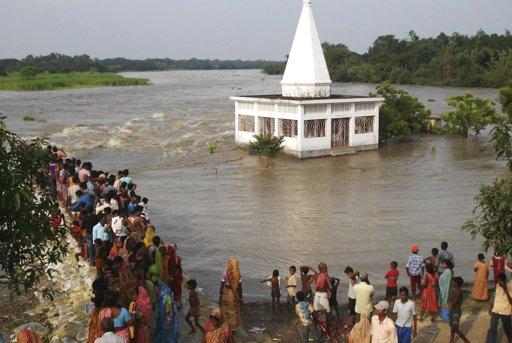 Indian villagers take shelter on a high side of the Fulahar River which breached
into a nearby village following monsoon rains inundating a Hindu temple and adjacent
area, about 25 kilometers (16 miles) north of Malda town in West Bengal state, India,
Monday, Aug. 2, 2011.
Editor:Zhang Jingya |Source: CNTV.CN