Watch Video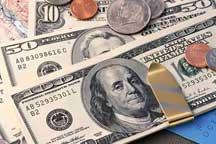 Play Video
Japanese Finance Minister, Yoshihiko Noda, says Tokyo's trust in the dollar and US Treasuries has not wavered.
The announcement signals the country's readiness to maintain its massive holdings of US government bonds. Noda also said G-7 finance leaders agreed in their teleconference that they would work to minimize volatility and disorderly exchange-rate movements.
Yoshihiko Noda said, "The pathway has opened up after the United States decided to substantially cut its deficit. With full implementation of what has been agreed, I believe that US government bonds remain an attractive financial product. As a member of G7, Japan welcomes US and European commitment, pointed out in the joint statement. We are confident that if it's put into action, it will stabilize the markets and ensure economic growth."
Editor:Liu Fang |Source: CNTV.CN