Watch Video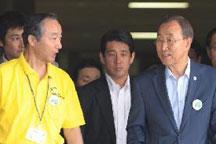 Play Video
UN Secretary-General Ban Ki-moon has visited evacuees in disaster-hit Fukushima prefecture.
Ban is in Japan to offer support to those displaced after the March 11th earthquake and tsunami, and then the nuclear crisis.After visiting an evacuation center in Fukushima city, Ban is due to meet Japan's prime minister and other leaders in Tokyo later on Monday.
The earthquake and tsunami left about 23-thousand people dead or missing along Japan's northeast coast, with tens of thousands displaced after the nuclear crisis.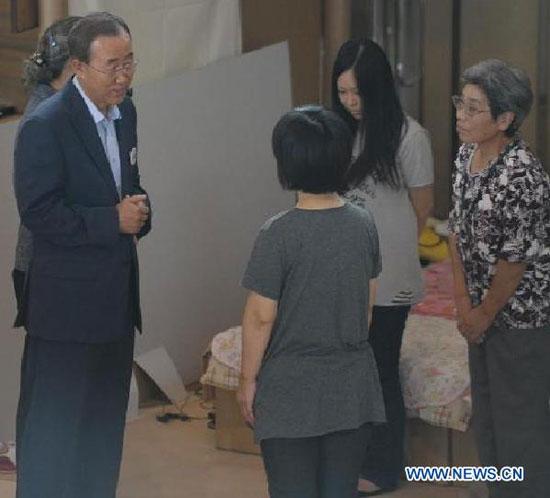 UN Secretary General Ban Ki-moon (L) talks with displaced residents in a shelter in
northeast Japan's Fukushima Prefecture, Aug. 8, 2011. (Xinhua/Kenichiro Seki)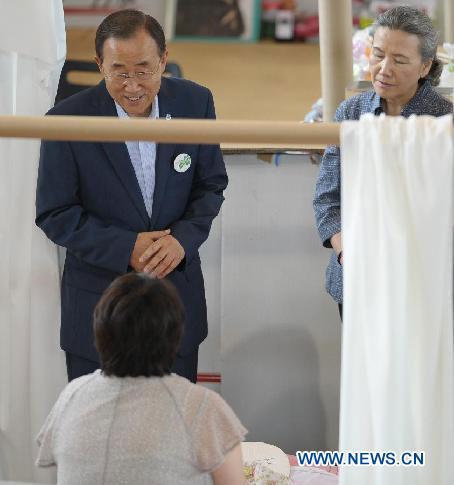 UN Secretary General Ban Ki-moon (L) talks with a resident in a shelter in
northeast Japan's Fukushima Prefecture, Aug. 8, 2011. (Xinhua/Kenichiro Seki)
Related stories