Watch Video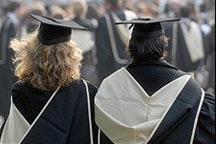 Play Video
A recent poll taken by 1500 participants shows a quarter of all British teenagers are depressed about their future as they struggle to find work. Young people from a London youth group feel worried and frustrated as they face a stream of rejections in the job market.
A way to release the pressure from unsuccessful job-hunting.
The Westminster's St. Andrew's Youth Group is offering their members a new experience, half an hour behind the wheel of a go-kart, in an attempt to build their confidence.
Most of the young people in the group say they are putting in the effort to carve out a good career but for now it's just not happening.
Group Member of Westminster's St. Andrews' Youth Group said "I know I'll get rejected but sometimes I won't get rejected. Right now I'm getting rejected, we're getting rejected I should say."
Burcin Tagman, youth worker said "It's difficult to keep motivating yourself when doors are getting slammed in your face. It's hard for them."
The Youth Matters Survey says 23 percent of young people in the UK feel depressed about their future, while just under half feel confident they will have a secure job in the next five years. And 72 percent say there are not enough good quality jobs out there for them.
But this is an employers' market. Those giving out jobs have little time for applicants who are feeling sorry for themselves.
Judith Nelson, Presonnel Director, TESCO said "People can stand out who have a can do attitude, people who have got great interpersonal skills, people who like working with customers, who like working as part of a team."
Sociologists point out unemployment and rejection could have a more profound effect of the psyche of the next generation.
In the race for the dream job there will always be winners and losers, but the race for this generation is particularly gruelling.
Editor:Xiong Qu |Source: CNTV.CN