Watch Video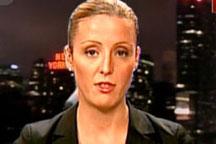 Play Video
Now for more on the US markets, let's cross over to our correspondent Natalie Carney, in New York. Hello, Natalie.
Q1, Will the Federal Reserve's decision of keeping interest rates on hold bring more confidence to the US market?
Q2, After S&P downgraded the US credit rating to double A-plus, Moody's also said it will consider adjusting its evaluation in 2013 if there's no improvement in the outlook for the US economy. How can the US economy get back on its feet, given the possible long-term impact?
Many thanks to you. Natalie Carney in New York.
Editor:Zhang Jingya |Source: CNTV.CN