Watch Video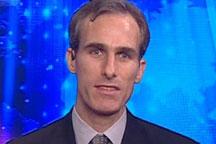 Play Video
For more on the world markets' response to the Fed announcement, we are joined by Mr. William Hess in the studio. He is the President of China Monitor Inc. Thank you very much for being with us.
Q1: How do you understand the different reponses from EU and Asian markets?
Q2: The US economy is closely entwined with the world markets. How will the US economy further affect the world economy?
That's Mr William Hess. Thank you.
Editor:Zhang Jingya |Source: CNTV.CN