Watch Video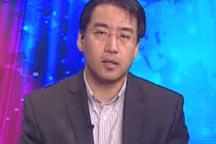 Play Video
For more on the ongoing riots in the UK, we're joined in studio by Professor Fu Jun from the school of government management of Peking University. Hello Professor Fu ...
Q1: Britain is seeing its worst riots in recent years. Nearly 800 people have been arrested. So professor, in your view, are these riots simply ignited by street gangs or are there some deeper social reasons behind the unrest?
Q2: And the 2012 London Olympics is less than a year away now, so what sort of challenges do you think the riots will pose to that event and how should the British government respond in order to regain the confidence of people at home and abroad ?
Editor:Xiong Qu |Source: CNTV.CN