Watch Video
Play Video
The long-awaited international indictment unsealed on Wednesday, offers no direct evidence, linking four Hezbollah suspects to the 2005 assassination of former Lebanese Prime Minister, Rafik Hariri.
The verdict comes despite years of painstaking investigations. It relies heavily on circumstantial evidence, such as telephone records to link the men to the crime. The indictment, played into efforts, by the powerful Iranian-backed Hezbollah, to discredit a case that's consumed and divided, Lebanon for more than six years.
The suicide truck bomb that killed Hariri in February '05, was one of the MOST dramatic political assassinations in the Middle East. A member of the Lebanese Parliament, Mohammad Kabbani, says a trial will start soon despite the findings.
He said, "We are on the start of a new stage which is the tribunal is going to start its work. Up till now we were only having accusations. The trial will start soon. We are backing the tribunal as we did always and we think that it will reach the fact and it will also reach justice."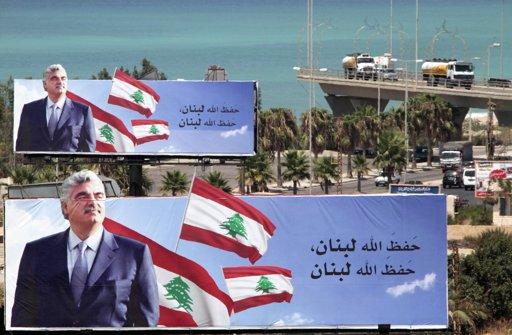 Billboards show assassinated Lebanese former Prime Minister Rafik Hariri set on the
highway in the southern port city of Sidon, Lebanon, Wednesday, Aug. 17, 2011. The
special court investigating Hariri's murder unsealed Wednesday the 47-page indictment
against four members of Hezbollah for alleged involvement in the deadly truck bombing
that killed Hariri. The Arabic on banner reads:" May God protect Lebanon." (AP
Photo/Mohammed Zaatari)
Editor:Zhang Jingya |Source: CNTV.CN