Watch Video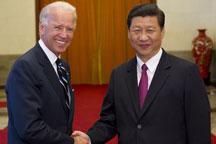 Play Video
US Vice President Joseph Biden has officially began his six-day visit to China. A welcoming ceremony has been held in the Great Hall of People.
Chinese Vice President Xi Jinping attended this morning's ceremony. Biden will next meet with him and top legislator Wu Bangguo, and a state dinner will follow this evening. Biden will also meet with President Hu Jintao and Premier Wen Jiabao on Friday.
Leaders of China and the US will consult on a broad range of issues, including bilateral trade, currency, and Chinese investment in the US. Biden arrived in Beijing Wednesday evening. His China tour is the first of the planned reciprocal visits between the vice presidents announced during President Hu's state visit to the US in January.
Chinese Vice President Xi Jinping (L) holds a welcoming ceremony for U.S. Vice President Joe Biden in Beijing, capital of China, Aug. 18, 2011. (Xinhua/Huang Jingwen)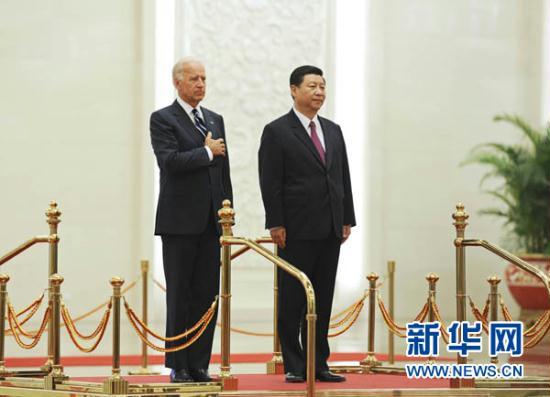 Chinese Vice President Xi Jinping (R) holds a welcoming ceremony for U.S. Vice President Joe Biden in Beijing, capital of China, Aug. 18, 2011. (Xinhua/Huang Jingwen)
Chinese Vice President Xi Jinping (R) holds a welcoming
ceremony for U.S. Vice President Joe Biden in Beijing,
capital of China, Aug. 18, 2011. (Xinhua/Huang Jingwen)
Chinese Vice President Xi Jinping (R) holds a welcoming ceremony for U.S. Vice President Joe Biden in Beijing, capital of China, Aug. 18, 2011. (Xinhua/Huang Jingwen)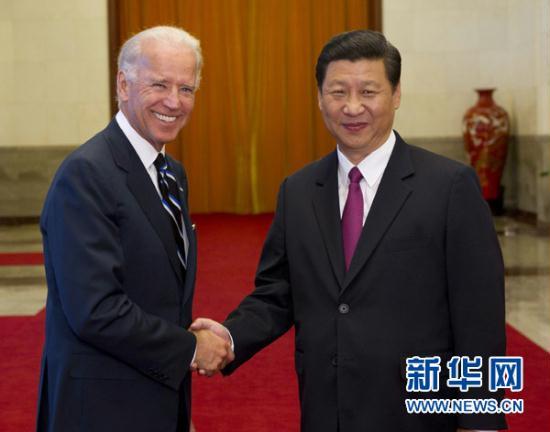 Chinese Vice President Xi Jinping (R) holds a welcoming ceremony for U.S. Vice President Joe Biden in Beijing, capital of China, Aug. 18, 2011. (Xinhua/Huang Jingwen)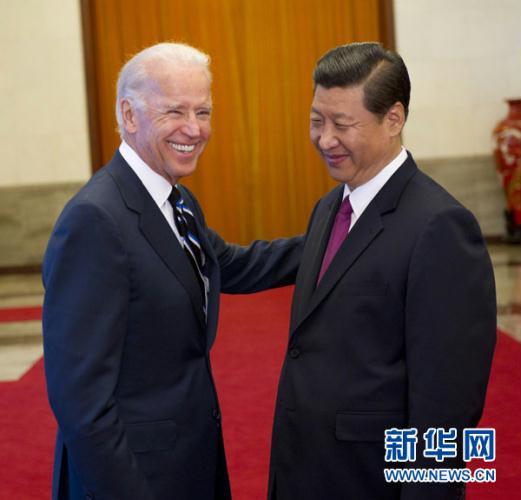 Chinese Vice President Xi Jinping (R) holds a welcoming ceremony for U.S. Vice President Joe Biden in Beijing, capital of China, Aug. 18, 2011. (Xinhua/Huang Jingwen)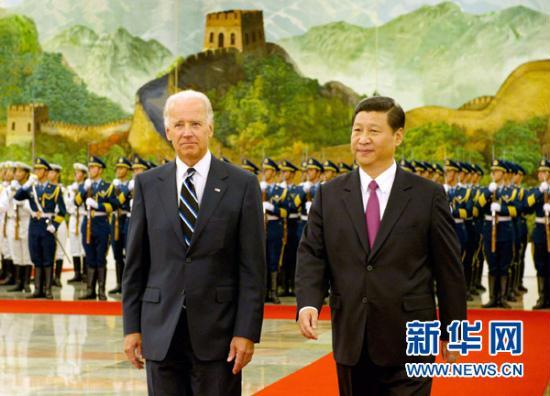 Chinese Vice President Xi Jinping (R) holds a welcoming ceremony for U.S. Vice President Joe Biden in Beijing, capital of China, Aug. 18, 2011. (Xinhua/Huang Jingwen)
Chinese Vice President Xi Jinping (L) holds a welcoming ceremony for U.S. Vice President Joe Biden in Beijing, capital of China, Aug. 18, 2011. (Xinhua/Huang Jingwen)
Editor:Zhang Dan |Source: CNTV.CN