Watch Video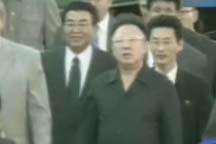 Play Video
DPRK leader Kim Jong Il has arrived in Russia for an official visit. Kim is scheduled to meet with Russian President Dimitry Medvedev.
Kim Jong Il's train passed over the border into Russia on Saturday morning near the border town of Khasan. The DPRK leader is in Russia on an official visit at the invitation of Russian President Dimitry Medvedev. Kim is set to travel on to Ulan Ude, where he's expected to meet with Medvedev.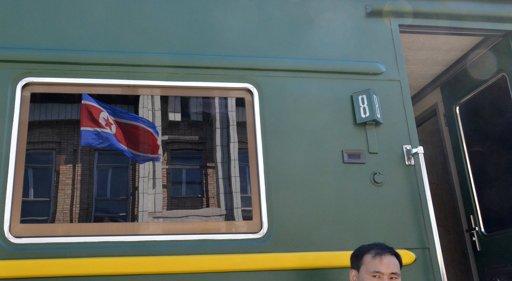 A North Korean national flag is reflected in a coach window of the train of North
Korean leader Kim Jong-il following its arrival at Khasan station, after the train
crossed the border between North Korea and Russia, near Russia's far eastern city
of Vladivostok August 20, 2011. North Korean leader Kim Jong-il arrived in Russia
on a special train on Saturday as the isolated state tries to reach out to regional
powers and seek economic aid. REUTERS/Yuri Maltsev
Kim's trip comes after several months of Russia-DPRK diplomacy. In May foreign intelligence chief Mikhail Frakdkov held talks with Kim in Pyongyang. These were reportedly focused on economic projects and humanitarian assistance, with Russia agreeing to send 50 thousand tons of food aid to the DPRK.
Kim made his first public visit to Russia in 2001 where he held talks with then-president Vladimir Putin, who is now Prime Minister. The 20-day visit culminated with the signing of the Moscow Declaration, under which both countries pledged to help shape a new fair system of world order on the basis of international law.
The South Korean media say the purpose of the visit is to seek political and economic aid, while Russia is perceived as willing to push for stabilization on the Korean Peninsula.
Editor:Zhang Ning |Source: CNTV.CN