Watch Video
Play Video
NATO has called on a peaceful and immediate transition of power in Libya, saying the alliance was ready to work with rebels fighting Muammar Gaddafi to achieve that.
NATO is calling the situation in Libya "very fluid", as rebel fighters were reported to be streaming into the capital Tripoli. Spokeswoman Oana Lungescu said the rule of Muammar Gaddafi was "crumbling".
She said Gaddafi should realize he cannot win the war in Libya, and that he is the one who's responsible for starting the conflict and he should spare his people further bloodshed.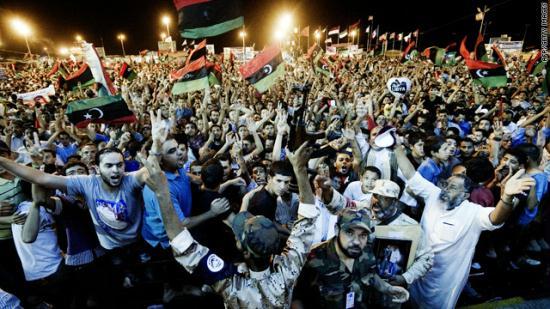 Libyan rebels celebrate in Tripoli - Source: Getty
Meanwhile, the United States sees the rebel offensive for Tripoli as clearly under way, and is urging the National Transitional Council to start planning for the post-Gaddafi era in Libya. The UK also says the end is near for Gaddafi.
Editor:Li Wanran |Source: CNTV.CN