Watch Video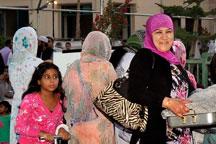 Play Video
The Holy month of Ramadan is coming to a close for Muslims around the world. It is a time when millions reflect and pray for change. Over the last few months, North Africa and the Middle East have seen many transformations, which our correspondent, Stephanie Freid, says were expected by some and lends hope to others.
In Islam the holy month of Ramadan is a time of prayer, reflection and humility.
Fasting from sun up to sundown and praying throughout the day, Ramadan is a time for testing faith.
This year Ramadan has a different feel in the Middle East because of the many changes shaping the region.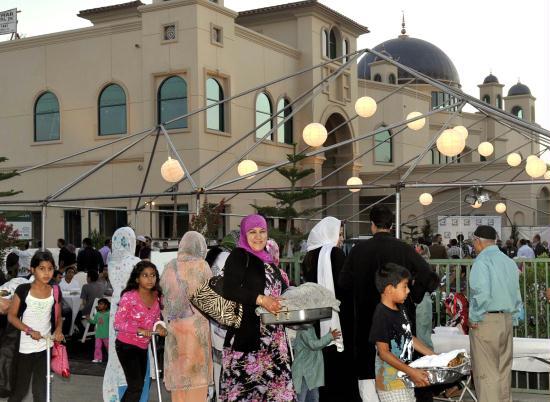 A community meet and greet at an Iftar dinner at the Islamic Center of San Gabriel Valley's new facility in Rowland Heights, Saturday, August 20, 2011. (Correspondent photo by Mike Mullen)
Muslims feel that change and they come from all corners of the world to Jerusalem's Al Aksa mosque – Islam's 3rd holiest site - to pray for it.
Smazen, a Palestinian said, "This Ramadan is more hopeful than any other Ramadan because I've seen more Muslim people coming to Al Aksa mosque than ever. More people attached, more people committed to Palestine than ever."
Connecting religion with political movement is common in this part of the world.
Religious clerics are often turned to for direction; their messages sometimes interpreted literally by followers.
And in the case of the cleric of Islam's third holiest site, there has been no hiding his views on regional shifts.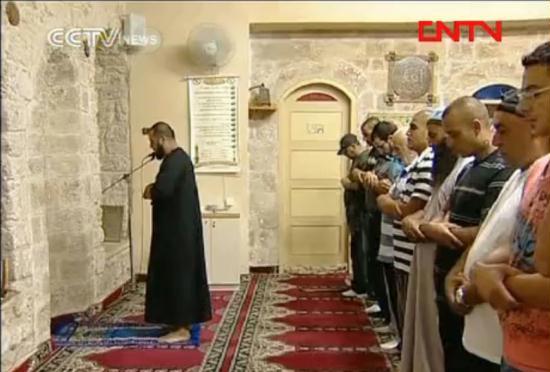 In Islam the holy month of Ramadan is a time of prayer, reflection and humility.
Dr. Edrima Saeed Sabri, Chairman of Islamic Supreme Committee in Jerusalem said, "Islamic religious ruling has many different terms. The governments of different Arab countries were unjust and that's why the people of these countries made revolutions. Islam considers this just."
In visits to neighboring Yemen, Libya and Egypt in past years, Sabri says it was clear to him unrest was in the works.
Movement now also seems ripe for Palestinians as the leadership plans to declare independent statehood at the UN next month.
But this cleric has little faith in the potential outcome.
Dr. Edrima Saeed Sabri, Chairman of Islamic Supreme Committee in Jerusalem.
Dr. Edrima Saeed Sabri said, "September is a political date. America won't stand by the recognition of Palestinian independence because of their alliance with Israel. "
Among Palestinians themselves, there is also little conviction.
An East Jerusalem resident said, "It's really the same Ramadan as the same throughout the years. Really nothing is different. But we hope that things will be different in September. We don't know what will happen. We don't know."
Sot Iman, a Palestinian said, "We hope but it is difficult for us. We are afraid. It is difficult for us. "
Osha, a Palestinian said, "I pray for myself, my kids, for Jerusalem and for Al Aksa mosque but I don't pray for change because we gave up. "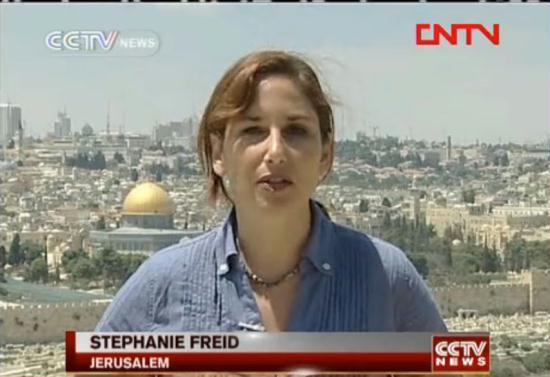 CCTV correspondent Stephanie Freid.
Recent hostilities between Palestinians and Israelis are affirming these attitudes, cementing old ideas.
Stedphanie Freid in Jerusalem said, "Change is sweeping the Middle East and in a few short weeks change may also be on the doorstep of the Palestinian people. During the holy month of Ramadan people pray for change, they hope for change. But people here aren't too hopeful. They've been down this road before. They're cynical. They don't know if anything will truly change in the near future.
Editor:Li Wanran |Source: CNTV.CN