Watch Video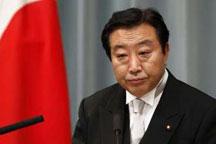 Play Video
Japan's ruling DPJ party has picked its new leader, also the nation's sixth prime minister in five years.
54-year-old Finance Minister Yoshihiko Noda will take over from outgoing Prime Minister Naoto Kan, after defeating trade minister Banri Kaieda in a second-round vote to pick the country's latest prime minister.
None of the five candidates won a majority in the initial round of voting.
Observers say Noda's win may please investors worried about a bulging public debt. Noda is considered as fiscally conservative. He backs Naoto Kan's push to cut the nation's huge public debt through fiscal reforms, including a proposed increase in the 5 percent sales tax.
Like Kan, the new leader - to be formally voted by parliament on Tuesday - faces a divided legislature and internal party rifts, raising concerns that he will join a gallery of short-lived prime ministers.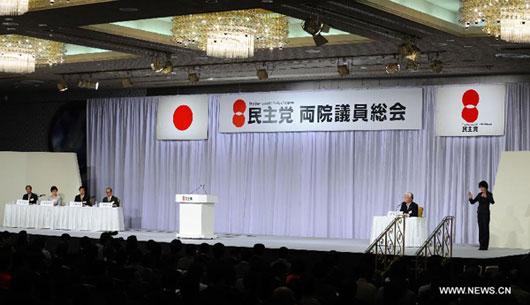 Japan's ruling Democratic Party holds an election in Tokyo, Japan, Aug. 29, 2011. The Democratic Party started Monday an election of the party's president, who is expected to become the country's third prime minister in two years. Five candidates, namely Economy, Trade and Industry Minister Banri Kaieda, Former Foreign Minister Seiji Maehara, Finance Minister Yoshihiko Noda, Agriculture, Forestry and Fisheries Minister Michihiko Kano, and Former Transport Minister Sumio Mabuchi, vied for the top post to succeed outgoing Prime Minister Naoto Kan. (Xinhua/Kenichiro Seki)
Related stories
Editor:Liu Fang |Source: CNTV.CN