Watch Video
Play Video
Libyan rebels have shown journalists one of Gaddafi's private jets at Tripoli airport. The jet was converted from an Airbus plane and comes equipped with a bedroom, bathroom and meeting room.
With its luxurious interior, the plane appeared intact, but other aircraft at the airport had been damaged. One engineer says three airplanes were completely destroyed by government forces. Libyan rebels also showed a house near Tripoli to the media, which reportedly belonged to Gaddafi. The rebels say they took control of the property after entering Tripoli.
Rebel Ahmed said, "We are now in Muammar Gaddafi's rest house. He used to come here from time to time. We are here to protect it from looting and stealing."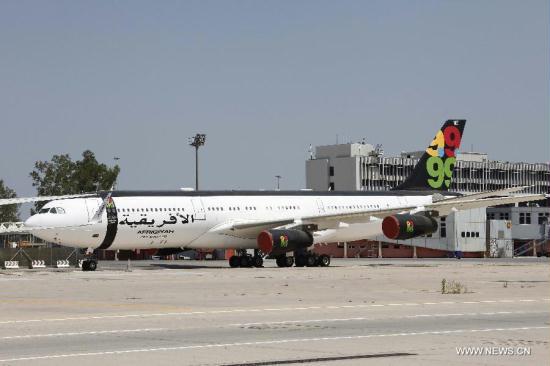 Muammar Gaddafi's private plane is seen at the international airport in Tripoli, Libya, August 28, 2011. (Xinhua/Nasser Nouri)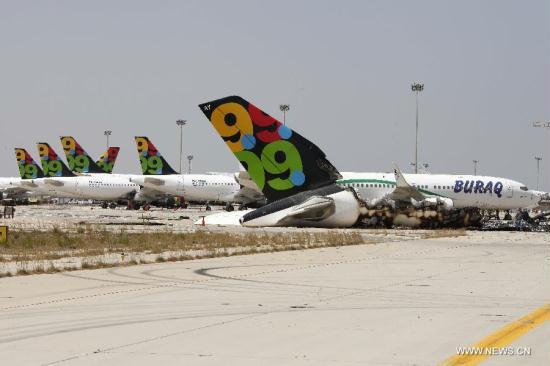 A destroyed passenger plane is seen at the international airport in Tripoli, Libya, August 28, 2011. (Xinhua/Nasser Nouri)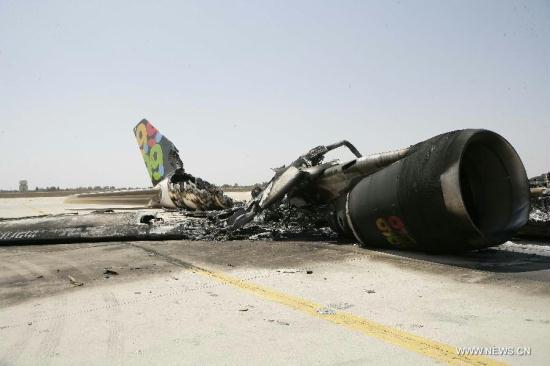 A destroyed passenger plane is seen at the international airport in Tripoli, Libya, August 28, 2011. (Xinhua/Nasser Nouri)
A destroyed passenger plane is seen at the international airport in Tripoli, Libya, August 28, 2011. (Xinhua/Nasser Nouri)
Editor:Zhang Jingya |Source: CNTV.CN