Watch Video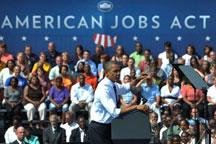 Play Video
US President Barack Obama is continuing his road trip to sell his plan, to put Americans back to work. In Columbus,Ohio on Tuesday, he urged Republican lawmakers not to delay action on his jobs plan until the 2012 elections. The plea comes amid intensified criticism of his 447-billion-dollar proposal.
Obama said, "They've supported this stuff in the past, but they're thinking maybe they don't do it this time because Obama's promoting it. Give me a win? This isn't about giving me a win. This isn't about giving democrats or republicans a win. it's about giving the American people a win. It's about giving Ohio a win, it's about your jobs and your lives and your futures, and giving our kids a win."
Battle lines have been drawn around familiar turf: Obama wants to raise taxes on wealthier Americans and corporations to pay for his plans; Republicans prefer to cut spending. But in this case, Americans are more frustrated than ever at the political gridlock in Washington. And that, fact alone may motivate Democrats and Republicans to find a way to compromise and take some steps to show they are doing something to try to reduce the country's jobless rate.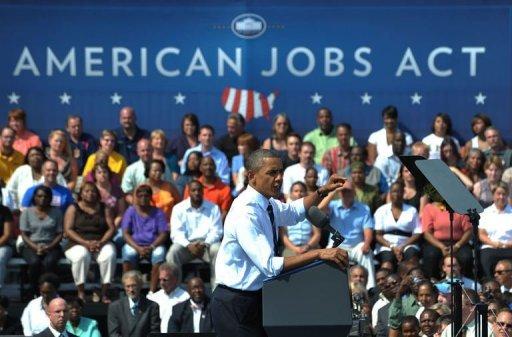 US President Barack Obama speaks on his proposed American Jobs Act during a visit to
the Fort Hayes Arts and Academic High School in Columbus, Ohio. Obama said Tuesday
Americans had a simple choice between further enriching billionaires or keeping
teachers in schools, swiping back at Republicans over his jobs bill.
Editor:Zhang Jingya |Source: CNTV.CN