Related reading:
SHANGHAI, Sept. 27 (Xinhua) -- A subway train rear-ended another Tuesday afternoon in Shanghai, leaving more than 240 passengers injured.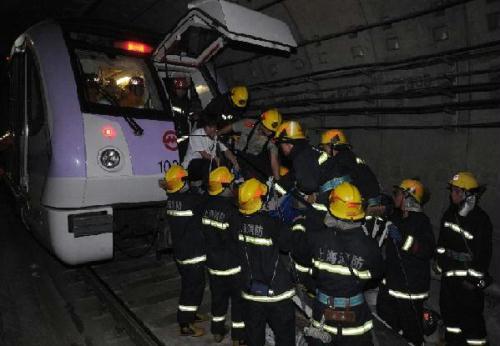 Rescuers carry the injured after two subway trains collided in Shanghai, east China,
Sept. 27, 2011. A subway train rear-ended another Tuesday afternoon in Shanghai,
leaving some passengers injured. Equipment failures were believed to have caused the
crash on Subway Line 10, sources of the subway operator said. (Xinhua Photo)
The number of injured passengers have risen to 245, Xinhua reporters learned from about 10 hospitals that offer treatment.
Most of the injuries were bruises and bone fractures and there were also external head traumas, doctors told Xinhua. None of the injured were in critical condition, they said.
The crash occurred about at 2:51 p.m. following a signal system failure at one station on the Line 10 subway, Shanghai Shentong Metro Group Co. said in a statement, adding that about 500 passengers had been evacuated from the trains.
The signal system failure at about 2:10 p.m. meant the trains had to be directed over the phone by subway staff rather than by electric signals and run at slower speeds, it said.
Photos posted on weibo.com, China's popular Twitter-like microblogging service, showed several passengers bleeding, with firefighters entering the train to rescue the injured.
Subway services at nine stations on the Line 10 has been halted, it said.
Local authorities have launched a further investigation into the crash.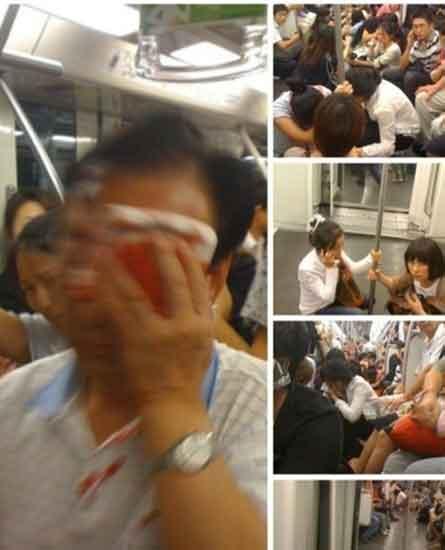 Picture sent by web users.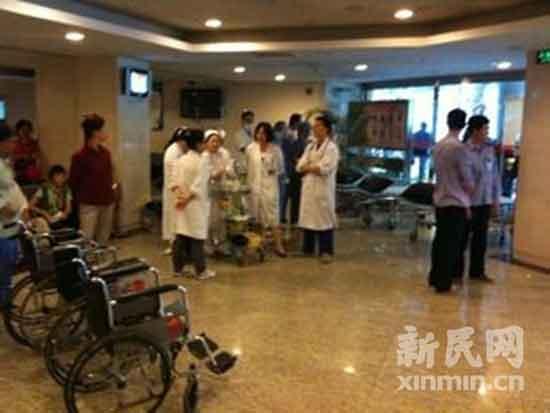 Ruijin Hospital ready to take the victims.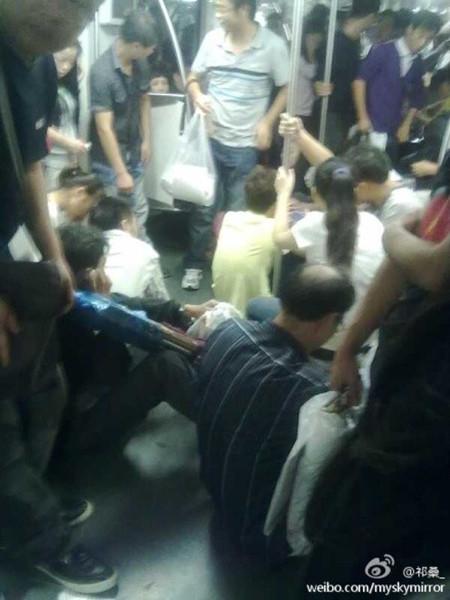 Many passengers fall in the carriage.
Malfunction section. Source: Shanghai Metro.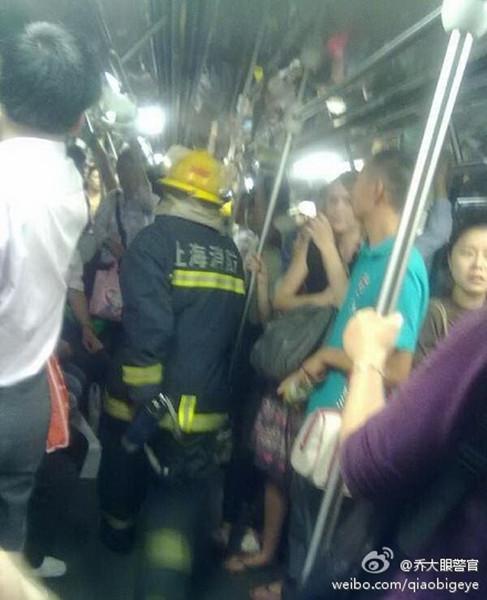 Firefigheters arrived at the scene.
Related stories