Related reading:
UN calls for end to violence in Syria
UN Secretary-General Ban Ki-moon on Tuesday called for "an end to violence" in Syria, which has been plagued by six months of unrest.
The secretary-general made the statement in his meeting with Syrian Foreign Minister Walid Al-Moualem on the sidelines of the ongoing general debate of the 66th UN General Assembly session.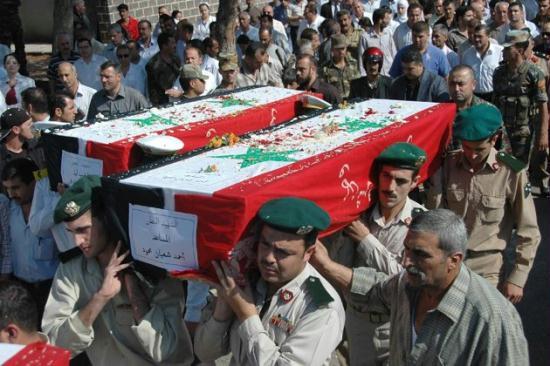 A handout picture released by the official Syrian Arab News Agency (SANA) shows the coffins
of five civilians and security officers killed during recent fighting being carried from
the Homs Military Hospital. Syria denounced international intervention and accused the West
of trying to unleash "total chaos", as rights activists said troops shot dead four soldiers
who had tried to desert. (AFP Photo/)
The two discussed the situation in Syria, said a UN readout issued here. "The secretary-general reiterated his call for an end to violence and for a genuine process to fulfill the legitimate aspirations of the people for comprehensive political change."
Syria has been wracked by six months of unrest which it blames on foreign conspiracy and armed thugs. A recent UN statement put the number of civilians killed during the past six months in Syria at 2,600.
Al-Moualem, when speaking at the General Assembly on Monday, called for an end to the foreign meddling in its internal affairs, saying that "I assure you that our people are determined to reject all forms of foreign intervention in their internal affairs. We shall continue pursue security and stability."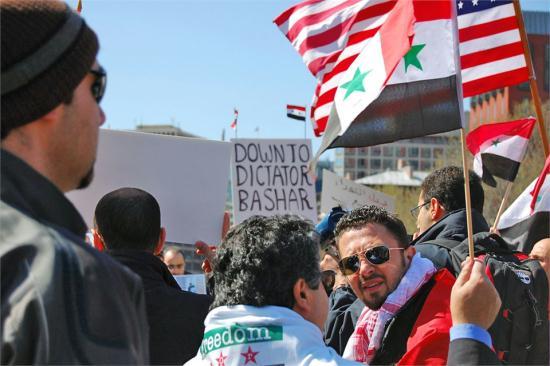 Syrian protesters
Editor:James |Source: CNTV