Watch Video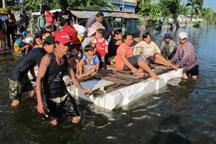 Play Video
In Thailand, residents in the ancient Thai city of Nakhon Pathom are bracing for heavy approaching run-off from Bangkok's massive floods.
A flood relief officer says floods have spread to western and eastern districts of the Bangkok area, including the ancient city of Nakhon Pathom. Residents there could also encounter the extreme flooding that has inundated Bangkok proper.
The flooding in the ancient city has also changed residents' commutes and methods of transportation. Those who usually ride personal motorbikes have taken to large trucks when trying to leave the area. Some are also having to use boats in the streets. Residents have had to leave the town to purchase daily necessities, food and water.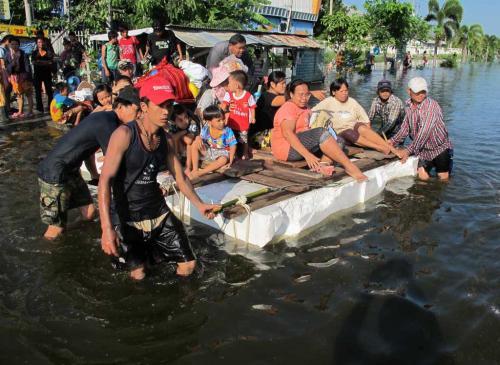 A large volume of water from the Tha Chin River inundated Nakhon Chaisi and Sam
Phran in Nakhon Pathom province yesterday after residents of both districts
destroyed floodwalls.
Editor:Zhang Jingya |Source: CNTV.CN