Watch Video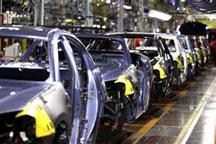 Play Video
US auto sales jumped 7.5 percent in October, hitting their second fastest pace of the year and defying the sluggish economy. Yet analysts warn this is not a sign of an overall pickup in consumer spending.
Despite high unemployment and a shaky economy, U.S. auto sales bolted higher for a second month in a row. Sales are hovering at their best levels of the year. George Gambino, General Manager of Bay Ridge Honda in Brooklyn, New York says even reluctant buyers are heading to dealer lots.
He said, "People are coming in. We're getting product. The programs with Honda and financing companies are loosening up. So it's positive. It's looking good."
Honda's numbers overall, however, continue to be hampered by supply disruptions, while Japanese rival Nissan saw an 18 percent jump in sales. As for domestic auto makers, Chrysler led the pack with monthly sales jumping 27 percent compared to a year ago. Consumers are returning to showrooms as used car prices rise and gas costs ease.
On that note, analyst Robert Schulz with S&P Corporate Ratings warns this is not a sign of an overall pickup in consumer spending.
He said, "We don't feel it's too heroic given the weak economy for sales to slowly recover because these are sales to consumers that really need vehicles as opposed to, you know, the more discretionary purchases we saw, you know, back prior to 2008."
Still, Gambino expects the buying to remain steady for the next few months.
He said, "People are coming in. They don't have that much money to put down. They're trying to hold on to their money and again with the programs that are out there, you don't need a lot of money to get into a new car at a low price."
However, analysts warn consumers are carefully gauging the health of the economy--if it takes another hit so will the recovering auto industry.
Related stories
Editor:Zhang Jingya |Source: CNTV.CN