Watch Video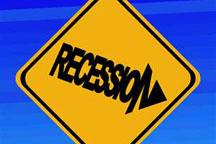 Play Video
Despite posting better than expected growth figures, economists and even the UK's finance minister fear that Britain is falling back into recession. And the troubles in the euro zone aren't helping.
As Britain's Finance Minister George Osbourne visited a construction project in London, the country's latest GDP figures were released. But despite showing a rise of 0.5 percent in the third quarter, economists say it's not enough to stop Britain falling back into recession.
George Osbourne said the troubles in the euro zone weren't helping.
George Osbourne said, "Of course the British economy has got a difficult journey to take from its debt-fuelled past. That's a journey made more difficult by the kind of problems you see today in the euro zone. But the important thing is today we took a step forward down that road and the road will lead to recovery and prosperity."
The latest survey by Markit on Britain's manufacturing sector added to the government's woes. The Purchasing Managers' Index showed manufacturing had fallen more than 2 points below the all important 50 mark which indicates growth - the sharpest fall in more than 2 years.
Peter Dixon from Commerzbank said it was a bad sign.
He said, "It does highlight the impact that international developments are having on the UK growth."
The survey also showed that factories had slashed jobs and new orders have slumped.
Rob Dobson is from Markit.
He said, "If companies don't see a replenishment rate of new orders then that could lead to further job cuts and other factors in the coming months."
Europe is Britain's biggest trading partner. And the announcement that Greece plans to hold a referendum over last week's euro zone rescue deal won't help the country's predicament.
Editor:Zhang Jingya |Source: CNTV.CN