Watch Video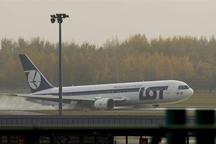 Play Video
A Polish Airlines plane carrying 231 people made an emergency in Warsaw at the Frederic Chopin International airport. The aircraft was forced to land without wheels after its landing gear failed to open, but no one was injured in the incident.
The pilot discovered a problem with the chassis ahead of landing and circled above the airport for about an hour before attempting the dangerous landing.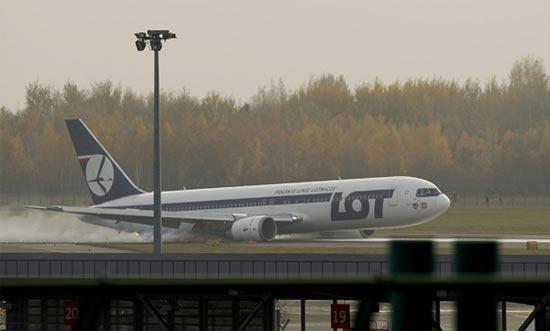 A Boeing 767 of Polish LOT airlines makes an emergency landing at Warsaw airport, Nov 1, 2011.
The plane en route from Newark with 230 people onboard made an emergency landing in Warsaw
airport on Tuesday. No passengers were hurt, Polish media reported. [Photo/Agencies]
Airport emergency services laid out special material for the plane to land on. Passengers were evacuated after the landing and taken to a medical center for further examination.
Though small blazes erupted upon impact, passengers praised the pilot for the safe landing. Polish President Bronislaw Komorowski even thanked the pilot, Captain Tadeusz Wrona, and the rest of the crew for their successful handling of the emergency.
Related stories