Watch Video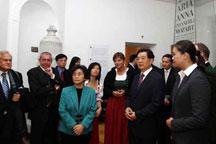 Play Video
President Hu Jintao has wrapped up his state visit to Austria. He's left Salzburg for Cannes, France, for the Group of 20 summit.
The president began his visit to Austria on Sunday, the first by a Chinese head of state in 12 years. On Monday, Hu held talks with his Austrian counterpart, Heinz Fischer, and met Chancellor Werner Faymann and National Council President Barbara Prammer.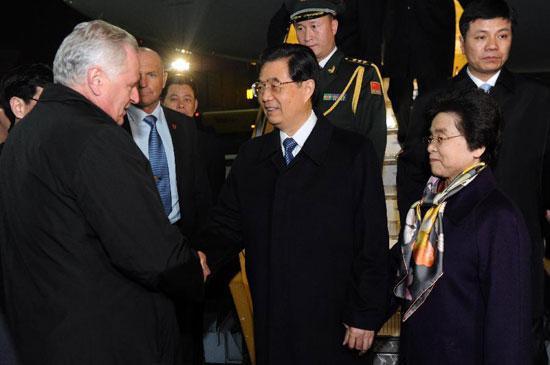 Chinese President Hu Jintao (C, front) is greeted upon his arrival in Vienna, Austria, Oct. 30, 2011. Hu arrived here on Sunday for a state visit to Austria. (Xinhua/Zhang Duo)
He proposed enhancing the political relationship based on equality and mutual trust, continued high-level contacts, and steering relations from a strategic and long-term perspective.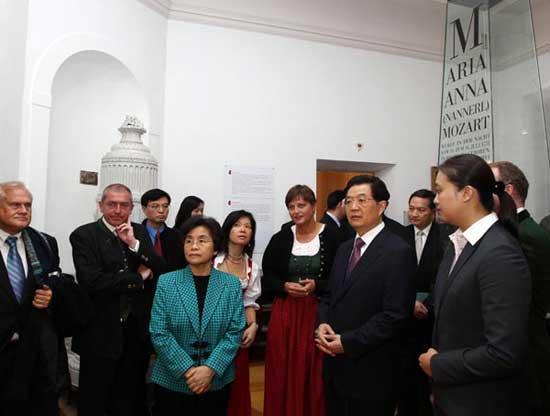 Chinese President Hu Jintao (2nd R, front) and his wife Liu Yongqing (3rd R, front) visit the Mozart's Residence in Salzburg, Austria, Nov. 1, 2011. (Xinhua/Lan Hongguang)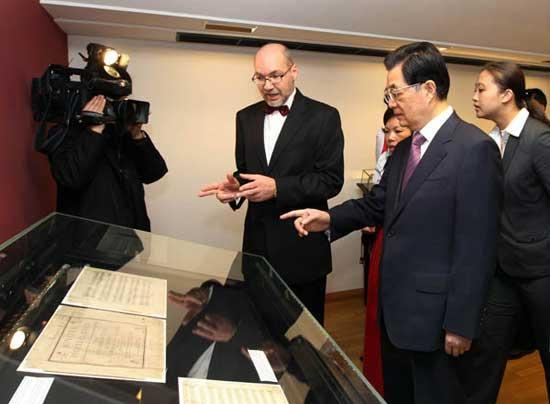 Chinese President Hu Jintao (R, front) and his wife Liu Yongqing visit the Mozart's Residence in Salzburg, Austria, Nov. 1, 2011. (Xinhua/Lan Hongguang)
Editor:Xiong Qu |Source: CNTV.CN