Watch Video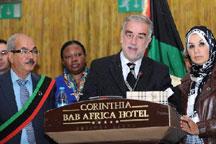 Play Video
The International Criminal Court is happy for Libya to try Muammar Gaddafi's son, Saif al-Islam, instead of sending him to the Hague.
That's according to the ICC's chief prosecutor, Luis Moreno-Ocampo, who says Libya has the right to prosecute Saif al-Islam and Abdullah Senussi, the former Libyan intelligence chief.
Saif al-Islam was captured on Saturday in southern Libya. The ICC issued warrants against him, his father and Senussi on charges of crimes against humanity for the crackdown on anti-Gaddafi protesters.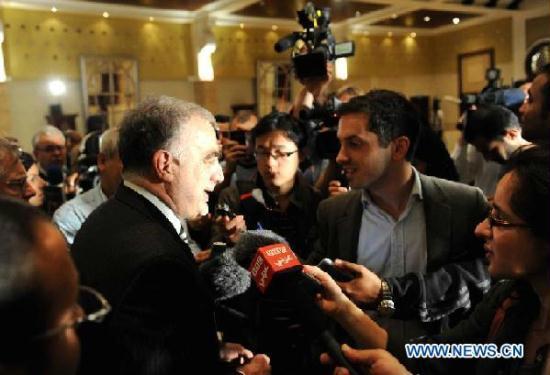 Luis Moreno-Ocampo, the Chief Prosecutor of the International Criminal Court (ICC), answers questions after the joint press conference with Libya's Interim Justice Minister Mohammed al-Allagui in Tripoli, capital of Libya, on Nov. 23, 2011. Luis Moreno-Ocampo said here Wednesday that Saif al-Islam, the captured son of slain Libyan leader Muammar Gaddafi, will be tried inside Libya. (Xinhua/Qin Haishi)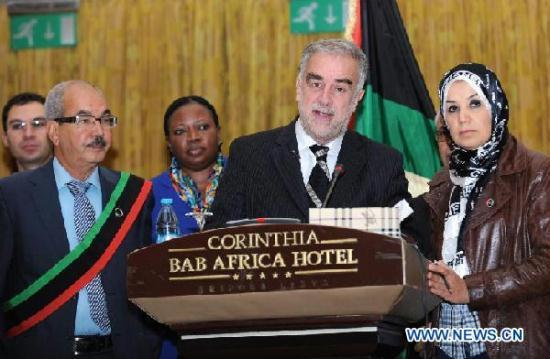 Luis Moreno-Ocampo (2nd R), the Chief Prosecutor of the International Criminal Court (ICC), speaks during a joint press conference after meeting with Libya's Interim Justice Minister Mohammed al-Allagui in Tripoli, capital of Libya, on Nov. 23, 2011. Luis Moreno-Ocampo said here Wednesday that Saif al-Islam, the captured son of slain Libyan leader Muammar Gaddafi, will be tried inside Libya. (Xinhua/Qin Haishi)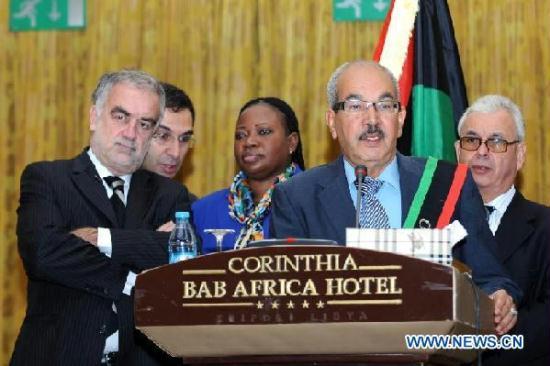 Luis Moreno-Ocampo (1st L), the Chief Prosecutor of the International Criminal Court (ICC), attends a joint press conference after meeting with Libya's Interim Justice Minister Mohammed al-Allagui in Tripoli, capital of Libya, on Nov. 23, 2011. Luis Moreno-Ocampo said here Wednesday that Saif al-Islam, the captured son of slain Libyan leader Muammar Gaddafi, will be tried inside Libya. (Xinhua/Qin Haishi)
Editor:Zheng Limin |Source: CNTV.CN