Watch Video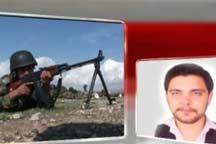 Play Video
The China-Pakistan Anti-Terror Joint Military Drill is underway in Pakistan. The drill, running from November 14th to 27th, is aimed at facillitating a mutual exchange of experience and information through a broad training program.
Soldiers are expected to practice techniques and procedures involved in low-intensity conflict environments. This is the fourth time the two militaries have collaborated in this kind of drill.
more on this, we have our correspondent Danial Khan on the line from Islamabad.
Q1: What's the latest on the joint drill?
Q2: What is the significance behind the drill, and do the two countries have plans for more of this kind of cooperation in the future?
Editor:Zhang Ning |Source: CNTV.CN