Watch Video
Play Video
American airlines and its parent company AMR have filed for bankruptcy over their inability to meet high labor and fuel costs. But the company said there is no impact on the passengers for the moment.
It's been a slow and steady competitive decline for American Airlines parent AMR Corp, resulting in the number three U.S. air carrier filing for bankruptcy on Tuesday.
A worker walks underneath an American Airlines airplane at Miami
International airport in Miami, Florida November 29, 2011.
American Airlines was in a tough spot compared to its rivals, which all restructured their labor contracts through bankruptcy over the past decade; that left American Airlines with the highest labor costs in the industry.
In its filing the company said "Without addressing the realities of the marketplace, AMR cannot be competitive with its peers."
Incoming Chairman and CEO Thomas Horton:
Thomas Horton, Incoming Chairman & CEO of AMR Corp., said: "The path ahead will be hard but it is a well worn path and we will make the company successful. We have great assets and we have great people. We have hubs in the most important markets in North America. We have the best partners around the world, in the best markets around the world."
Besides the inability to reach a deal with its pilots, the air carrier says it was also saddled by higher jet fuel prices.
And American Airlines was also left out of a recent wave of mergers that knocked it down from the top spot.
But like all carriers, American Airlines is also trying to cope with slowing revenues due to the sluggish economic recovery.
AMR says planes will continue to fly throughout the bankruptcy process.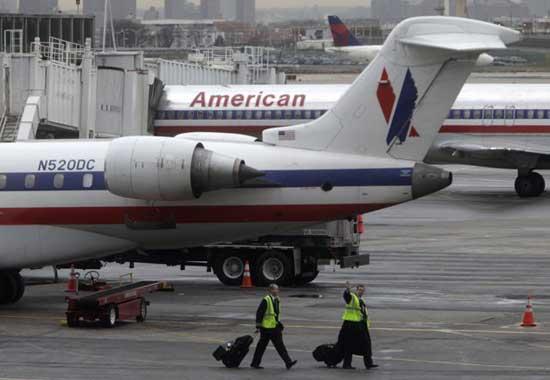 American Airlines' planes are parked at a gate at LaGuardia Airport in New York,
Tuesday, Nov. 29, 2011.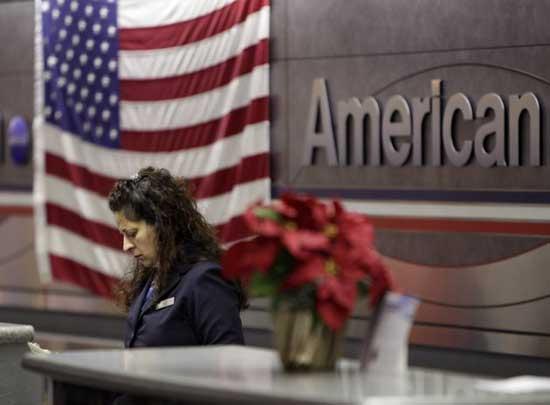 An employee works at an American Airlines counter at LaGuardia Airport in New York,
Tuesday, Nov. 29, 2011.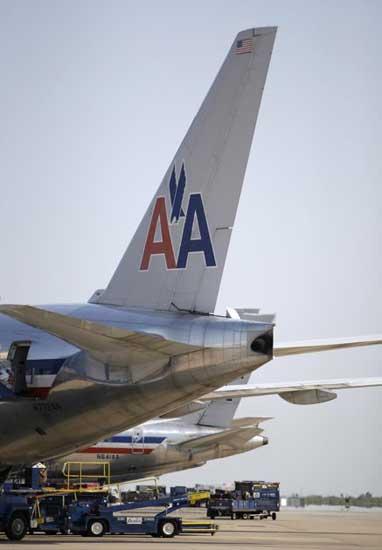 In this June 29, 2011 photo, American Airlines aircraft sit
at Terminal D gates at Dallas-Fort Worth International Airport,
in Grapevine, Texas. American Airlines and American Eagle's
parent companies are filing for Chapter 11 bankruptcy protection
Tuesday, Nov. 29, 2011.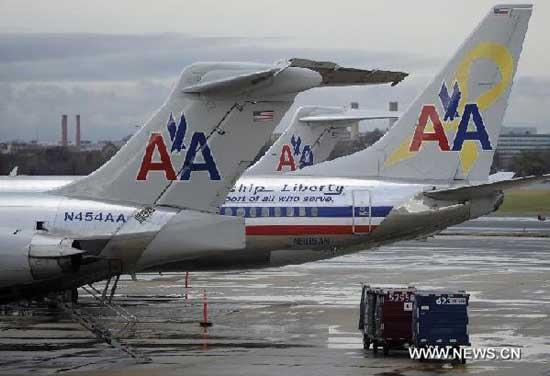 American Airlines planes park at Ronald Reagan National airport in Washington D.C.,
capital of the United States, Nov. 29, 2011. (Xinhua/Zhang Jun)
Editor:Zhang Rui |Source: CNTV.CN