Watch Video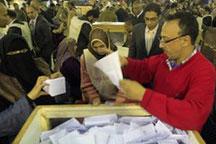 Play Video
The first stage of Egypt's People's Assembly elections have closed in nine provinces after a generally peaceful process and high turnout.
Election officials say such a turnout was surprising. But one person died and 35 others were injured due to overcrowding at some polling stations. The state-run Ahram newspaper estimates the turnout in the first-stage could exceed 70 percent.
Official figures show that there were about 17 million eligible voters in the first stage. Around 2,357 independent candidates are contesting 57 seats, while 1,452 party candidates are competing for 112 seats.
Initial results will be announced on Wednesday.
The newly-elected People's Assembly will be in charge of choosing a 100-member constituent committee to draft the country's new constitution.
Editor:Liu Fang |Source: CNTV.CN