Watch Video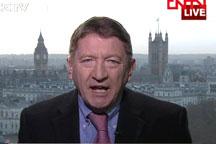 Play Video
For more, we are now joined on the line by our correspondent, Richard Bestic in London.
Q1: Up to two million public sector workers are striking over pension reform. Some say the strike is expected to be the biggest walkout since the Winter of Discontent in the late 1970s. What's the latest? And how is the government responding?
Q2: What sort of damage could it do to the UK's reputation, especially if there are major delays at Heathrow airport?
Editor:Zhang Dan |Source: CNTV.CN