Watch Video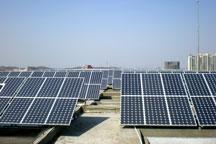 Play Video
A federal trade panel in the US is set to investigate whether Chinese companies are harming the U.S. solar panel industry by dumping low-price products on the global market. The final verdict is due to be issued by the end of next year. This leaves Chinese solar companies with less than a year to appeal.
The panel declared on Friday that there is reason to believe that Chinese imports harm or threaten to harm the U.S. solar panel industry. The declaration came in response to a complaint filed by a group of 7 solar companies against Chinese companies. However, the panel has yet to impose any penalties.
Chinese solar companies say they are ready to take the necessary legal procedures to raise counter-claims and protect their rights.
Chen Zhou from Yingli Solar, said, "We know from past rulings that 90% of the cases that went to trial are regarded as under suspicion of doing harm, we are actively preparing to enter the next phase of procedure"
The company leading the class action is based in Germany. Instead of seeking trial in Europe, it chose to take to the court in the US. Attorney Li Lei tell us why.
Li Lei, attorney, said, "Europe has a very large solar market, so a few companies can't form an alliance large enough to represent the entire industry in court. But because the US market is small, seven companies is enough to represent the industry to file a complaint in court"
However, the act has raised a lot of eyebrows. Even among the US solar companies. A month after China was accused at the US department of Commerce, US domestic solar companies formed an alliance against the accusation. Its members now number 101. The reason: they see the the moves against Chinese companies as a threat to their own business.
Zhou Shijian, researcher of Sino-American Relations, Tsinghua University, said, "Chinese solar companies imports a lot of raw materials from their American counterparts, limiting the Chinese business in the US could ultimately hurt the US companies, which would be counter productive"
Some analysts say the US's recent trade tensions with China can only be understood in the country's political context. With the elections approaching, a hard-line against China is seen as going down well with the public. But in the end, it may be US companies that end up paying the price.
Editor:Zhang Dan |Source: CNTV.CN