Watch Video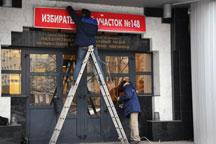 Play Video
Russia is gearing up for Sunday's parliamentary elections for the State Duma. The Central Electoral Committee of Russia has set up 370 polling stations across 146 counties.
According to the committee, the total electorate consists of about 110 million voters, including 2 million voters overseas. Seven political parties are set to compete for 450 seats in the legislative assembly.
The Election campaign started on November 5th. 500,000 state observers will be in charge of supervising the vote. The next State Duma will be in place for five years instead of the usual four.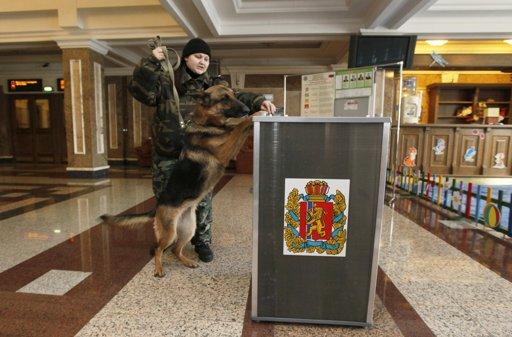 A transport police officer with her German shepherd dog checks a polling station, put
up to enable passengers using transit trains to vote, at the central railway station
in Russia's Siberian city of Krasnoyarsk December 3, 2011. Russia goes to the polls
for parliamentary elections on December 4. REUTERS/Ilya Naymushin (RUSSIA - Tags:
ELECTIONS POLITICS TRANSPORT ANIMALS)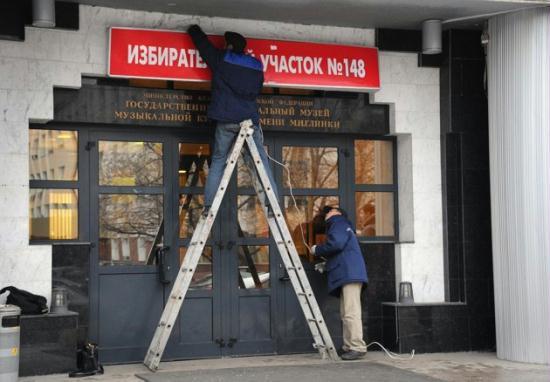 Workers put up a sign at a polling station in Moscow. Russians are preparing for
parliamentary elections amid dwindling support for the ruling United Russia party and
unprecedented pressure on election observers. (AFP Photo/Alexander Nemenov)
Related stories