Watch Video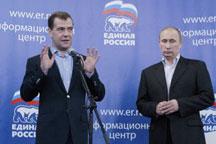 Play Video
Despite exit polls that showed Russian ruling party United Russia received less that half of the votes in parliamentary elections, President Dmitry Medvedev and Prime Minister Vladimir Putin say they consider the poll a victory and will celebrate with champagne once full results were in.
Medvedev said, "First of all, the United Russia party undoubtedly makes it into the State Duma. Second, the United Russia party is the leader at the present moment and most likely is the largest political force which has made it into the State Duma. Of course depending on the final results we will make our final conclusions, but already now we can say one thing: the party performed well, according to its political influence."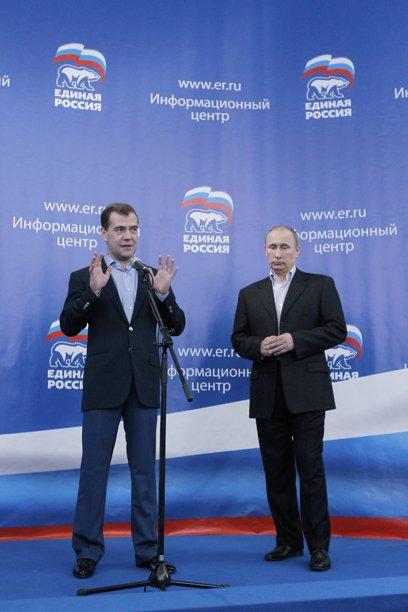 Russian President Dmitry Medvedev (L) gestures as Prime Minister
Vladimir Putin looks on during a news conference at the
headquarters of the United Russia party after voting closed
in parliamentary elections in Moscow December 4, 2011.
Editor:Zhang Jingya |Source: CNTV.CN