Watch Video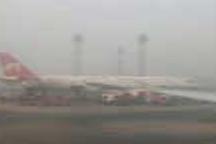 Play Video
Dense fog has shrouded Beijing, disrupting more than 100 flights and closing off expressways. Visibility has been reduced to 300 to 500 meters at Beijing Capital International Airport.
The airport was forced to cancel over 100 departing flights, with dozens more delayed. A light snow is also forecast for Monday afternoon, and airport authorities have launched emergency preparations to minimize the impact.
However, passengers are recommended to confirm flights before deciding whether to change their itinerary.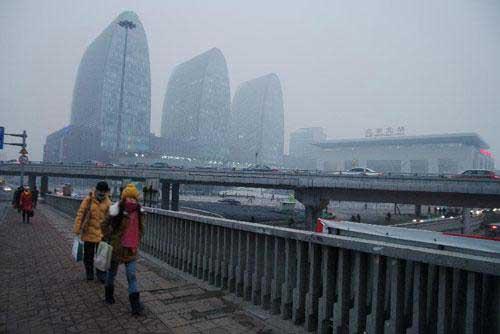 People walk on an overbridge in fog at Xizhimen, one of the busiest parts of
downtown Beijing, capital of China, Dec. 5, 2011. China's Central Meteorological
Station issued on Monday a blue alert signal for a heavy fog that started to shroud
the capital city and nearby areas the previous day. (Xinhua/Zhai Jianlan)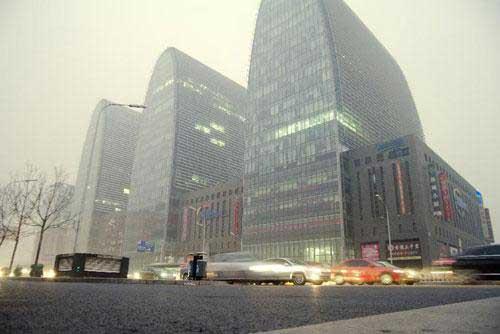 Cars run in fog on a road at Xizhimen, one of the busiest parts of downtown Beijing,
capital of China, Dec. 5, 2011. China's Central Meteorological Station issued on
Monday a blue alert signal for a heavy fog that started to shroud the capital city
and nearby areas the previous day. (Xinhua/Zhai Jianlan)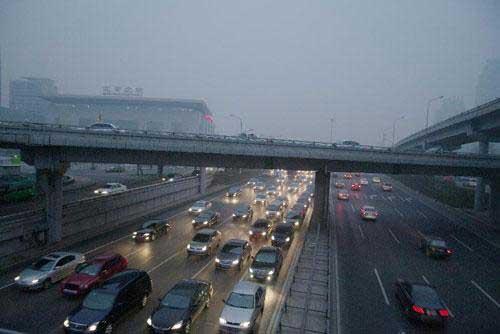 Cars run in fog on a road at Xizhimen, one of the busiest parts of downtown Beijing,
capital of China, Dec. 5, 2011. China's Central Meteorological Station issued on
Monday a blue alert signal for a heavy fog that started to shroud the capital city
and nearby areas the previous day. (Xinhua/Zhai Jianlan)
Editor:Zhang Rui |Source: CNTV.CN