Watch Video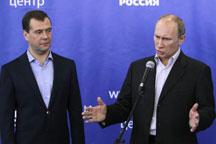 Play Video
Russia's ruling United Russia party, led by Prime Minister Vladimir Putin, has won the State Duma elections. But the party's majority has taken a significant hit, with its overall share of the vote falling to just below 50 percent.
This marks a significant fall in support compared to the party's 64.3 percent showing in 2007. According to the Central Election Commission, Putin's party looks set to gain 238 seats in the 450-seat State Duma. The Communist Party took just under 20 percent of the vote, with the Liberal Democrats and the "Just Russia" party also making gains. Three other small factions gained less than 3 percent of the vote each.
Putin admitted that this was an "optimal result which reflects the real situation in the country". Some analysts say Russians are starting to grow weary of the man who's dominated Russian politics for more than a decade. The final results are set to be announced in two weeks time.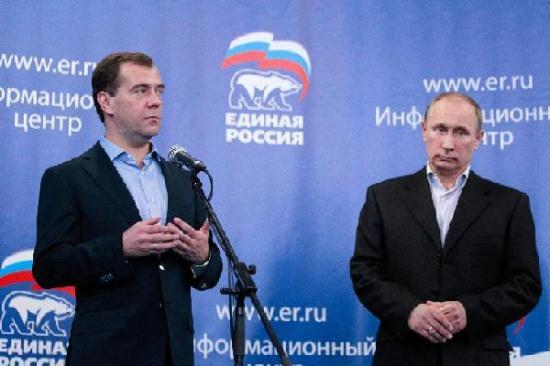 Russian President Dmitry Medvedev (L) and Prime Minister Vladimir Putin meet members of the United Russia party and its supporters at the party's headquarters in Moscow, Russia, Dec. 4, 2011, after the conclusion of the country's sixth parliamentary elections. (Xinhua/RIA Novosti)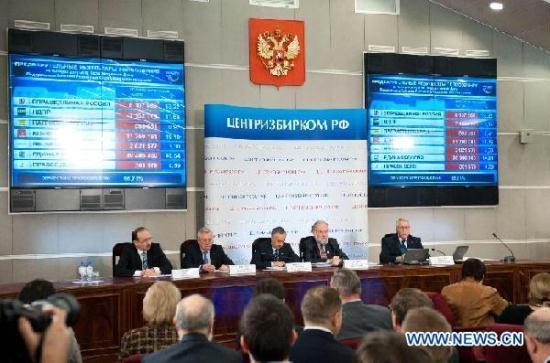 Russia's Central Election Commission (CEC) announces the preliminary results of the State Duma elections in Russia, on Dec. 5 2011. The CEC announced Monday that the ruling United Russia party won 49.54 percent of the votes after 95.71 percent of the ballots were counted. (Xinhua/Jiang Kehong)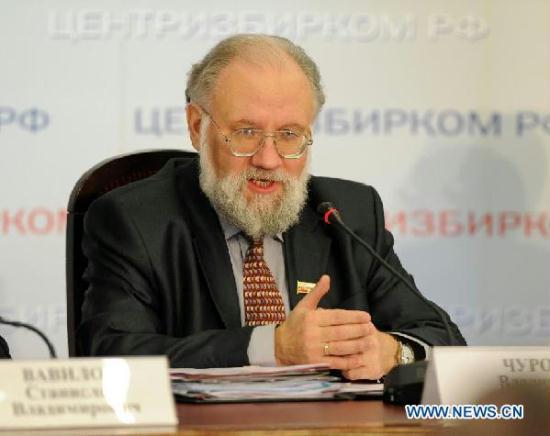 Chairman of Russia's Central Election Commission (CEC) Vladimir Evgenyevich Churov announces the preliminary results of the State Duma elections in Russia, on Dec. 5 2011. The CEC announced Monday that the ruling United Russia party won 49.54 percent of the votes after 95.71 percent of the ballots were counted. (Xinhua/Jiang Kehong)
Editor:Zheng Limin |Source: CNTV.CN