Watch Video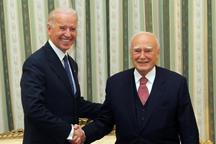 Play Video
US Vice President Joe Biden has met with Greek Prime Minister Lucas Papademos in Athens, to support the country during troubled times.
Biden told reporters the US will stand by Greece any way they can. It was the new Prime Minister's first meeting with a senior US official since his appointment last month.
On the same day, Biden also met with Greek President, Karolos Papoulias.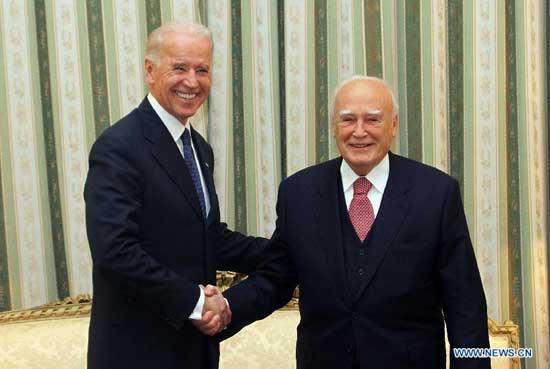 Greek President Karolos Papoulias (R) meets with U.S. Vice President Joe Biden at the
Presidential Palace in Athens, Greece, on Dec. 5, 2011. U.S. Vice President Joe Biden
has begun meetings with political leaders in Greece, at the start of a crucial week
for the future of the debt-saddled eurozone. (Xinhua/Orestis Panagiotou/pool)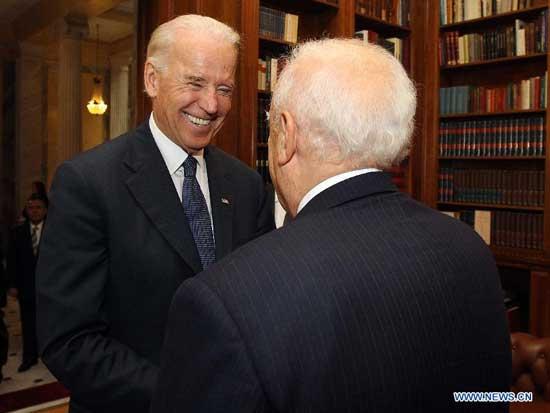 Greek President Karolos Papoulias (R) meets with U.S. Vice President Joe Biden at the
Presidential Palace in Athens, Greece, on Dec. 5, 2011. U.S. Vice President Joe Biden
has begun meetings with political leaders in Greece, at the start of a crucial week
for the future of the debt-saddled eurozone. (Xinhua/Orestis Panagiotou/pool)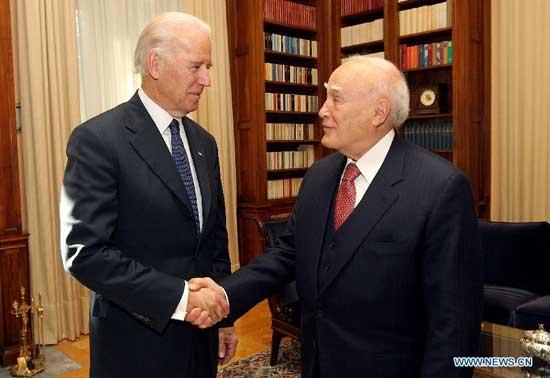 Greek President Karolos Papoulias (R) meets with U.S. Vice President Joe Biden at the
Presidential Palace in Athens, Greece, on Dec. 5, 2011. U.S. Vice President Joe Biden
has begun meetings with political leaders in Greece, at the start of a crucial week
for the future of the debt-saddled eurozone. (Xinhua/Orestis Panagiotou/pool)
Related stories
Editor:Zhang Rui |Source: CNTV.CN