Watch Video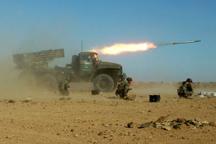 Play Video
In Syria, dozens of bodies have been dumped onto the streets of Homs, the city at the heart of the country's nearly 9-month-long uprising. It's a grim sign that sectarian bloodshed is escalating as the country descends further toward civil war.
The long-simmering grievances in Syria are now exploding into violence.
Government forces have been clashing with demonstrators, protesting Assad's regime for almost 9 months now. The government also has been facing strong resistance from army defectors.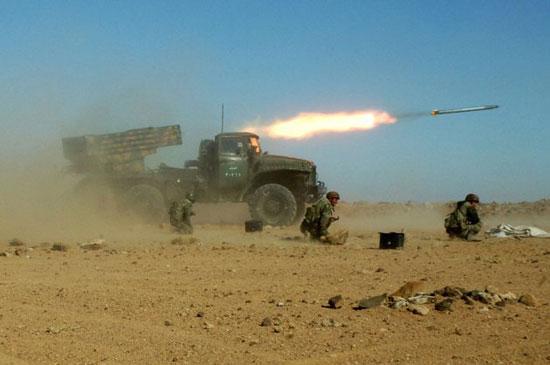 This is an undated photo provided late Sunday Dec. 4, 2011 by the Syrian official
news agency SANA, which they claim shows Syrian soldiers kneeling next to a multiple
rocket launcher as they fire missiles during a maneuver at an unknown location, in
Syria.
But the conflict has taken a sectarian turn.
Assad now appears to be relying heavily on his Alawite minority power base, beginning with highly placed relatives, to fight their opponents.
Nowhere is Syria's violence more pronounced than in Homs. Up to 50 people were killed in the city on Monday. But details came to light on Tuesday with reports of attacks pitting members of the Alawite sect against Sunnis.
Areas where resistance to the regime is strongest are devastated.
Children have been out of school since October in some neighbourhoods and people must line up to buy bread and fuel.
In other areas closer to the city centre, the threat of violence is ever present.
Many residents say Alawite gunmen are forcing people to go to work despite the presence of snipers and gunmen on the streets, all to give the appearance of life going on as normal.
For many Syrians, in a country with a fragile jigsaw puzzle of Middle Eastern backgrounds, the uncertainty over the future is cause for alarm.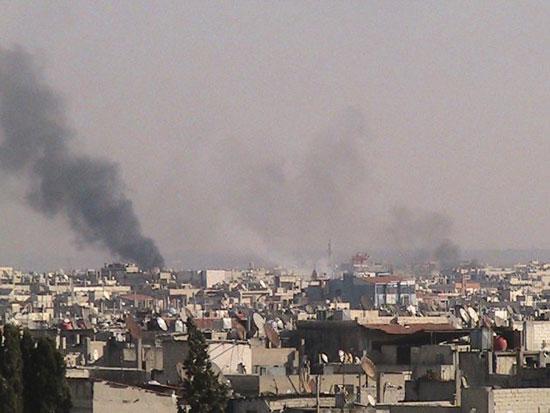 Smoke rises from the city of Homs December 4, 2011. Picture taken December 4, 2011.
Related stories
Editor:Zhang Rui |Source: CNTV.CN