Watch Video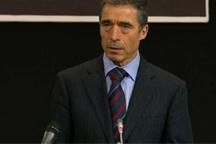 Play Video
NATO Secretary General Anders Fogh Rasmussen held a news conference on the ongoing meeting of NATO Foregin Ministers.
Speaking on the tension between Pakistan and NATO over its attack on Pakistani soldiers, Rasmussen called for more engagement with Pakistan on the investigation process.
He added that cooperation is vital for both NATO and Pakistan.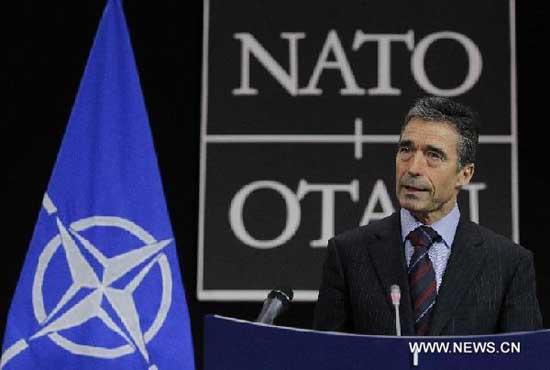 NATO Secretary General Anders Fogh Rasmussen speaks during the press conference after
first day's meeting of NATO's Foreign Ministers meeting in Brussels, capital of
Belgium, Dec. 7, 2011. (Xinhua/Zhou Lei)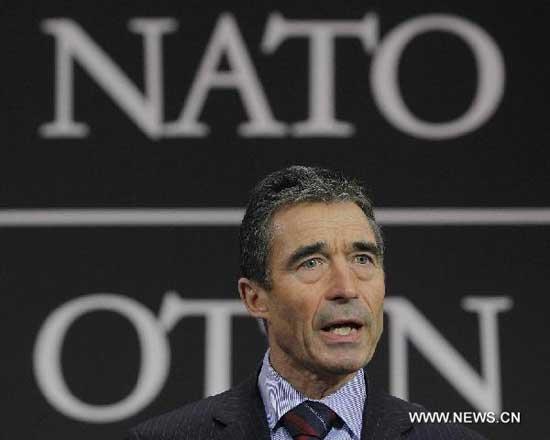 NATO Secretary General Anders Fogh Rasmussen speaks during the press conference after
first day's meeting of NATO's Foreign Ministers meeting in Brussels, capital of
Belgium, Dec. 7, 2011. (Xinhua/Zhou Lei)
NATO oil tankers are seen in southern Pakistan's Karachi, on Dec. 6, 2011. Pakistan's
security forces have blocked NATO supplies to Afghanistan after a NATO air strike hit
an army checkpost in northwest Pakistan. (Xinhua/Masroor)
Related stories
Editor:Zhang Rui |Source: CNTV.CN