Watch Video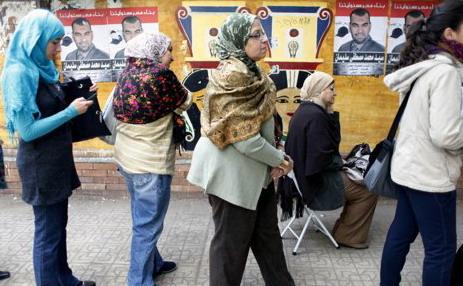 Play Video
It's the second round of parliamentary election in Egypt. Voters in nine provinces are casting their ballots in an election split into three stages. Each stage consists of a two-day initial vote and a two-day run-off, to give the country's 50 million eligible voters enough time to cast their ballots.
Outside a polling station near the Pyramids in Giza, just west of Cairo,dozens of people waited to cast their ballots in line .
Some voters say they are optimistic and put forward their expectation on the election.
Voter Randa Baligh said, "We need a balanced parliament coalition government of a balanced parliament were almost all people should be represented. I think that even minority and very small groups should have some sort of representation in the parliament. That is the only way you can get a balanced parliament."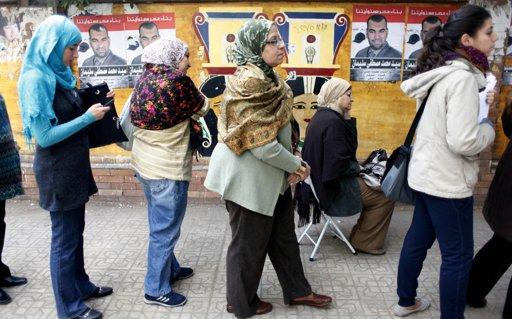 Egyptian women lineup by electoral posters with Arabic that reads "Building Egypt
is our responsibility" outside an election station in Giza, Egypt Wednesday, Dec.
14, 2011.
Islamist parties took a majority of the seats in the first round.
The Muslim Brotherhood was the big winner, taking 47 percent of the seats awarded so far.
But it also faces stiff competition from the ultra-conservative Salafi Muslims, whose Al-Nour bloc won an unexpected 21 percent of the seats in the first round.
The liberal Egyptian Bloc which took nine percent of seats in the first round, is also in the running.
The election, held in three stages that will conclude early next year, is the first since Mubarak's ouster and is expected to swing Egypt's government in a more Islamist direction.
Editor:Zhang Jingya |Source: CNTV.CN