Watch Video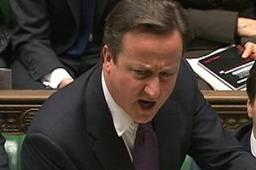 Play Video
British Prime Minister David Cameron has refused to apologise for last week's veto of an EU treaty, during a heated exchange with the leader of the opposition.
Labour Party leader Ed Mili-band appealed to Cameron to reveal his next moves and any plans to secure a more favourable deal. Describing the veto as a "catastrophic mistake," Mili-band said the outcome of the EU summit indicated Cameron was a poor leader.
Last week, Cameron said he was unable to sign up to a deal because other nations couldn't agree to safeguards for Britain's all-important financial services sector. Last Friday, all the EU's member states except Britain agreed at the summit to back a new pact on tighter enforcement of budget rules among the 17 countries that share the euro. The move was designed to help restore confidence in the eurozone's public finances.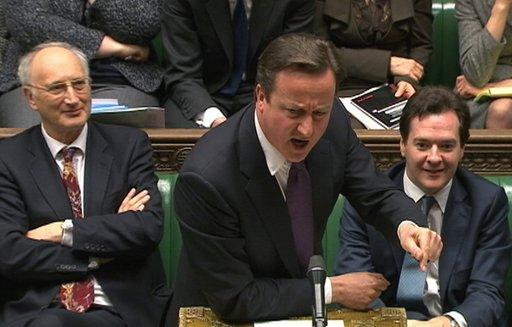 Britain's Prime Minister David Cameron (C) is flanked by Chancellor of the Exchequer George Osborne (R) and Leader of the House of Commons George Young during a parliamentary debate on last week's European Union summit, in London December 12, 2011.
Editor:Zhang Jingya |Source: CNTV.CN