Watch Video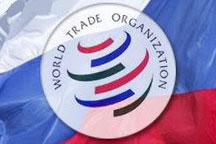 Play Video
Members of the 153-nation World Trade Organisation WTO are expected to welcome Russia into their fold at a meeting in Geneva this week. But what will it mean for ordinary Russians?
Russians are set to embrace mixed feelings of happiness and anxiety as the WTO prepares to welcome it into the big trade family after years of negotiations.
With WTO membership spelling the end to high tariffs on imported vehicles, Russian drivers will finally be able to buy foreign cars for up to 10 percent less. Car dealers are already expecting to see more customers.
Vladimir Popov, chief executive of Favorit Motors, said, "Our business plan for next year is seven thousand cars with mileage, while our business plan for 2013 when the new rules for cars with mileage come into force, is 14-thousand."
As part of its accession, Russia will be able to sell oil and gas more efficiently - and its steel industry will no longer be subject to Europe's quotas imposed on some non-WTO members.
But risks are also within sight. Businesses are concerned about low-priced foreign-made products resulting in competition in a number of domestic sectors, including light industry, agriculture, finance, insurance, banking and aircraft-building.
Andrey Kortunov, president of New Eurasia Foundation, said, "Maybe the prices will go down. But, at the same time, Russians might face high unemployment, because some Russian industries, some of the Russian enterprises, might simply go bankrupt."
Russia's membership of the WTO is expected to be taken up at the organization's eighth ministerial conference, now taking place in Geneva.
With some looking forward to the opportunities brought by Russia's accession, there are also downsides to having Russia as member of the trade family. The huge oil-driven economy may need to find answers to the problems as soon as possible.
Related stories
Editor:Zhang Dan |Source: CNTV.CN