Watch Video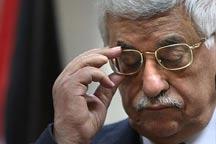 Play Video
The Palestinian President, Mahmoud Abbas, will meet the head of Hamas, Khaled Mashaal, in Cairo on Wednesday. This will mark the beginning of a debate on reconstructing and reforming the Palestine Liberation Organization.
Currently, most Palestinian Islamist movements, including Hamas, are not part of the PLO. This is because they want the PLO charter to be modified, to allow factions that do not recognize Israel to join the organisation. On Friday, Abbas said any movement that wants to join the PLO has to accept its commitments. But Hamas says it cannot join the PLO under the organization's current statutes.
In the coming meeting, Abbas and Mashaal will also talk about implementing a reconciliation agreement. This could lead to the formation of a transitional government, which rules the Hamas-controlled Gaza Strip and the Fatah-ruled West Bank, until elections next May.
Editor:Xiong Qu |Source: CNTV.CN