Watch Video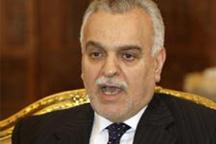 Play Video
Iraqi authorities have issued an arrest warrant for the Sunni Muslim Vice-President Tareq al-Hashemi. He is suspected of involvement in assassinations and bombings. But this decision is likely to fuel sectarian tensions.
The Interior Ministry spokesman, Major General Adel Daham, said at a news conference that confessions by suspects - identified as Hashemi's bodyguards - linked the vice president to killings and attacks on Iraqi government and security officials.Daham waved a copy of the document in front of the reporters and quoted Article 4 of the terrorism law. He said five judges had signed the warrant.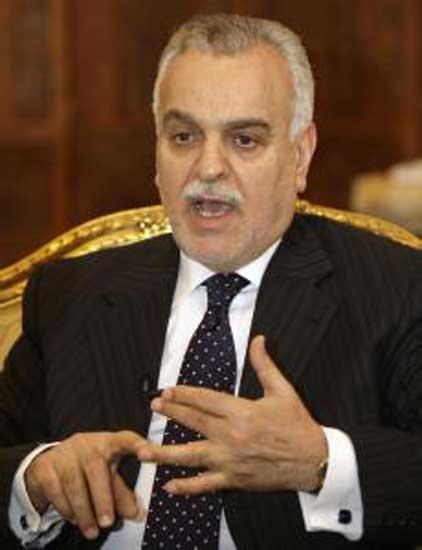 Iraq's Vice President Tareq al-Hashemi speaks during an interview
with Reuters in Baghdad in this February 22, 2010 file photo.
Hashemi is currently in Kurdistan, a semi-autonomous enclave in the north of Iraq. There, at a news conference, Hashemi has defended himself against the charges, saying that are "fabricated." But he said he was "ready to face trial."
Given that Kurdistan has its own government and security forces, Hashemi's immediate arrest is unlikely.
The political struggle between Shi'ite Prime Minister Nuri al-Maliki and his Sunni rivals in the country's delicate power-sharing deal has intensified following the withdrawal of the last US troops.
Related stories
Editor:Zhang Rui |Source: CNTV.CN