Watch Video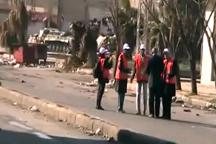 Play Video
Observers from the Arab League have been touring Syria's restive city of Homs. The monitors are in the country to see if Damascus is keeping its promise to implement a peace plan.
The head of the Arab League mission in Syria says some parts of the restive city of Homs are in poor condition, but that delegates saw nothing frightening.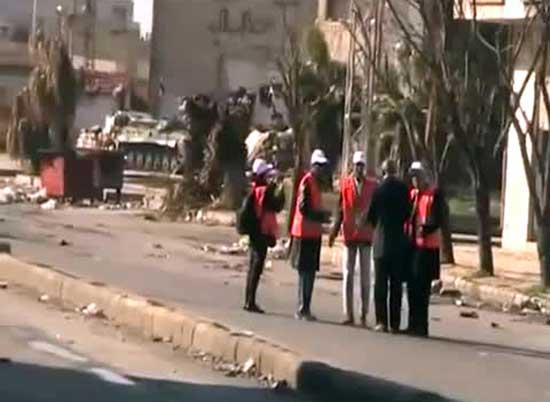 Arab monitors revisited the flashpoint Syrian city of Homs Wednesday and headed to other
protest hubs as world poers warned Damascus not to hinder their mission, aimed at
revealing the truth about a crackdown on dissent.
The Sudanese General, Mustafa Dabi, said the situation was calm. But, he said, the observers need to investigate further. There will be a group of twenty staying in Syria for, what Dabi described as a long time.
However, his account has been called into question, with witnesses saying at least eleven tanks were seen being pulling back from Homs on Tuesday. Also the Syrian Observatory for Human Rights claims that seventy-thousand protesters were stopped from entering the largest square in Homs, with security forces firing tear gas and bullets.
It's also been reported that the military and security forces went into hiding for the observers' visit and concealed heavy weaponry in government buildings. But there have been counter-claims with Syrian state media saying arsenal belonging to rebels had been discovered.
The Syrian government has released over seven-hundred-and-fifty prisoners detained in the protests. The leadership says these demonstrators did not have blood on their hands. Nearly three-thousand detainees have been let out of prison since November, as part of the government's pledge to release those arrested during the ten-month unrest.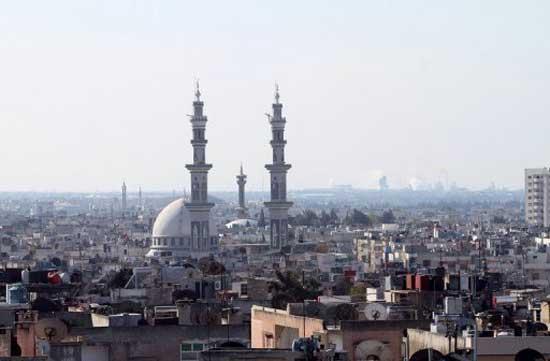 File photo of the Bab Amr area in the flashpoint Syrian city of Homs.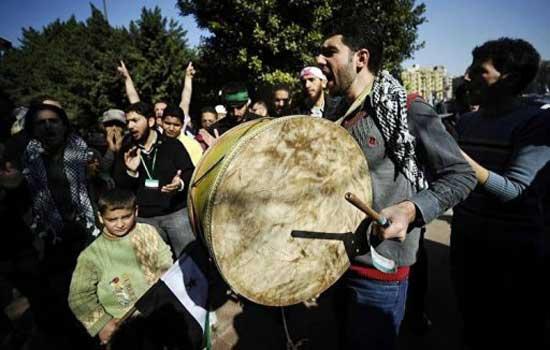 Syrians living in Egypt rally in support of anti-government protesters and the Arab
observers delegation, near the Arab League headquarters in Cairo.
Related stories
Editor:Zhang Rui |Source: CNTV.CN