Watch Video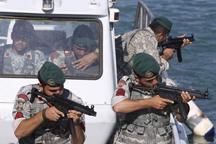 Play Video
Iran continued large-scale drills in the Persian Gulf and international waters on Wednesday amid warning calls by some officials that indicate Iran could seal off the strategic Strait of Hormuz.
The exercises, which covered a 2,000-kilometer stretch of sea off the Strait of Hormuz, is Iran's latest show of military strength in the face of mounting international criticism over its controversial nuclear program.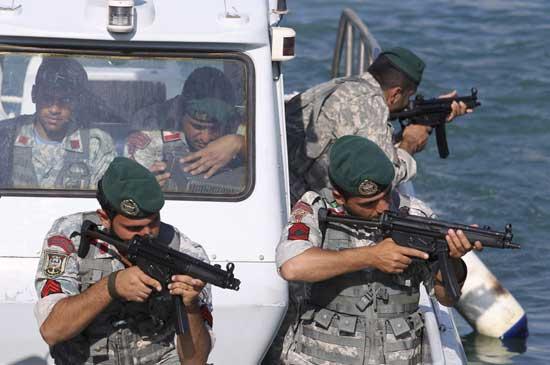 Iranian navy members take positions during a drill in the Sea of Oman, Wednesday, Dec. 28,
2011.
The navy drill, which began on Saturday, could bring Iranian ships into proximity with US Navy vessels that operate in the region.
Earlier, Iran's vice president warned that his country was ready to close the vital waterway through which a sixth of the world's oil flows - if Western nations impose sanctions on its oil shipments. And Iranian navy chief Admiral Habibollah Sayyari, added that Iran's Navy will block the strait if necessary.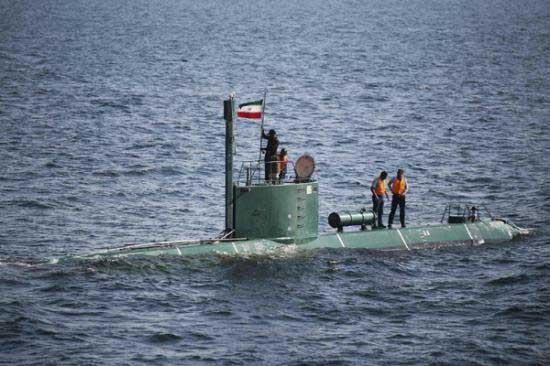 Military personnel place a flag on a submarine during the Velayat-90 war games by the
Iranian navy in the Strait of Hormuz in southern Iran December 27, 2011. Iran threatened
on Tuesday to stop the flow of oil through the Strait of Hormuz if foreign sanctions
were imposed on its crude exports over its nuclear ambitions, a move that could trigger
military conflict with economies dependent on Gulf oil. [Photo/Agencies]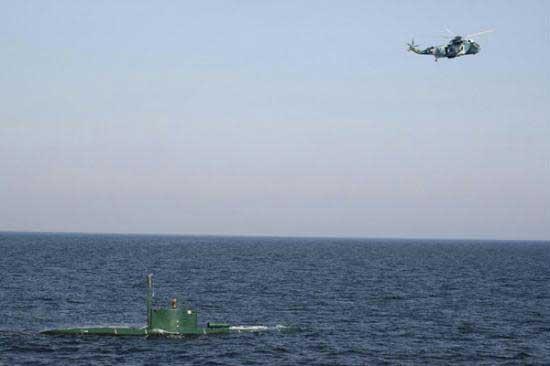 A military helicopter flies over a submarine during the Velayat-90 war games by the
Iranian navy in the Strait of Hormuz in southern Iran December 27, 2011.
[Photo/Agencies]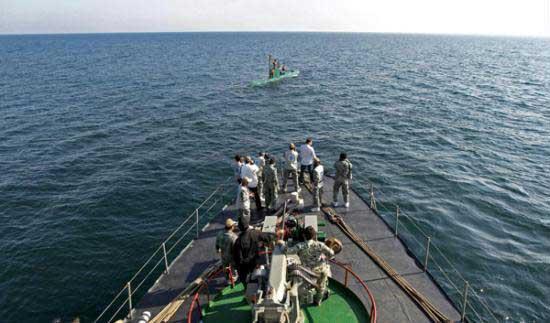 Military officers and journalists look at a submarine during the Velayat-90 war games
by the Iranian navy in the Strait of Hormuz in southern Iran December 27, 2011.
[Photo/Xinhua]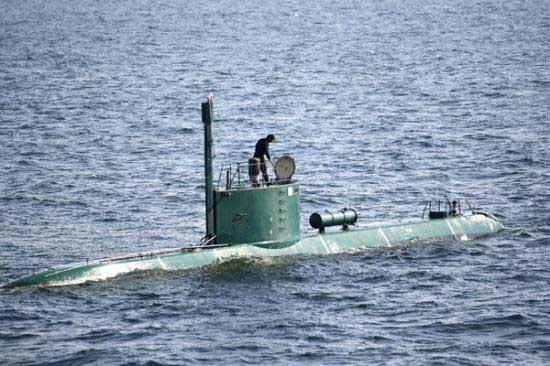 A soldier stands on a submarine during the Velayat-90 war games by the Iranian navy
in the Strait of Hormuz in southern Iran December 27, 2011. [Photo/Xinhua]
Editor:Zhang Rui |Source: CNTV.CN