Watch Video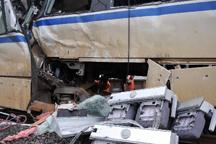 Play Video
A probe into the high-speed train crash that killed 40 passengers in July in Wenzhou has found that besides major design flaws, there had been a series of flaws in the train operation control system and inadequate emergency response from railway authorities.
A spokesman from the State Work Administration gave an explanation on how the investigation tem conducted its work during the past 180 days.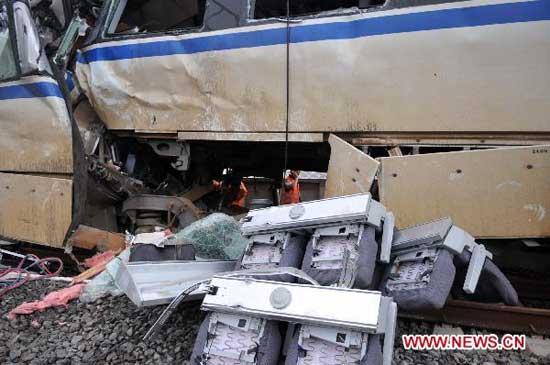 Photo taken on July 24, 2011 shows the accident scene in Wenzhou City of east China's
Zhejiang Province, July 24, 2011. D301 train from Beijing to Fuzhou rear-ended the D3115
train at 8:50 p.m. The first four coaches of D301 and the 15th and 16th coaches of D3115
went off the line. (Xinhua/Ju Huanzong)
The investigation team finds out the process of the accident, the emergency response, the direct economic losses as well as the causes of the accident through the scene investigation, inspection and test, technical evaluation, evidential investigation, comprehensive analysis and experts argument. It confirmed the nature and responsibility of the disastrous accident and raised related suggestions and advices for the accident prevention and improvement, as well as the punishment for related people and units who were liable for the accident.
And the Ministry of Railway has promised to further better emergency response plan. And it will also conduct thorough safety inspection and enact related working regulation and principles, ensuring the safe and health development of the high-speed railway in China.
Related stories
Editor:Zhang Rui |Source: CNTV.CN