Watch Video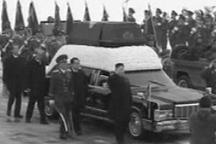 Play Video
The DPRK has held a farewell ceremony for its late leader Kim Jong Il in Pyongyang. The mourning period will continue until Thursday. Then a national memorial service will be held. Kim Jong Il was the supreme leader of the DPRK from 1994 to 2011.
A final farewell to their beloved "Dear Leader"
Tens of thousands of DPRK nationals gathered as the hearse carrying Kim Jong Il's body wound its way through the capital.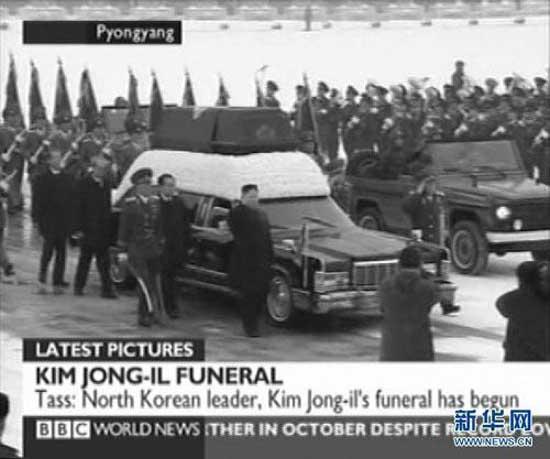 The Democratic People's Republic of Korea (DPRK) Wednesday bid final farewell to the
nation's late leader Kim Jong Il. (Xinhua Photo)
Wailing and clutching at their hearts does not even begin to express their sorrow.
The three hour long procession started at the Kumsusan Memorial Palace where Kim Jong Il's body had been lying in state.
Kim Jung Un, now the supreme leader of the DPRK, bid farewell to his father at the ceremony.
Senior and military officials also paid their last respects.
DPRK people expressed their deep sorrows at the sight of the leader's body
Someone said: "There is no one as great as our leader. Our leader hasn't left us, we'll never think he's left us. Our father general will forever live in our hearts through our songs."
At 10am, the hearse carrying Kim's coffin made a great entrance.
Kim Jong Un led the procession.
Senior military and party officials were also part of the group.
The hearse slowly passed major monuments in Pyongyang.
Along the 40 kilometre memorial route, the public never stopped their outpouring of grief.
The procession ended back at the palace with Kim Jong Un again walking alongside his father's body, with a gun salute.
Despite the sorrow, residents in Pyongyang are looking to the future.
Pyongyang resident Pak Chol Jun said: " I will change today's sorrow into much more strength and courage to devote all my efforts to achieving our General's aims of building a powerful and prosperous nation, while holding our supreme leader Kim Jong Un in high esteem."
The official mourning will last for two days, after which the late Kim will be laid at Kumsusan Memorial Palace where his father Kim Il Sung has been embalmed since 1994.
On Thursday at noon, the nation will have three minutes of silence, while trains and ships are required to blow whistles and sirens.
A local resident lays a piece of used cloth on the road, which is helpful for the passing
of the vehicles on snowy road during the farewell to Kim Jong Il, late top leader of the
Democratic People's Republic of Korea (DPRK), in Pyongyang, Dec. 28, 2011. DPRK bid
farewell to the nation's late leader Kim Jong Il on Wednesday. (Xinhua/Zhang Li)
Local residents walk in snow to bid farewell to Kim Jong Il, late top leader of the
Democratic People's Republic of Korea (DPRK), in Pyongyang, the DPRK, Dec. 28, 2011. DPRK
bid farewell to the nation's late leader Kim Jong Il on Wednesday. (Xinhua/Zhang Li)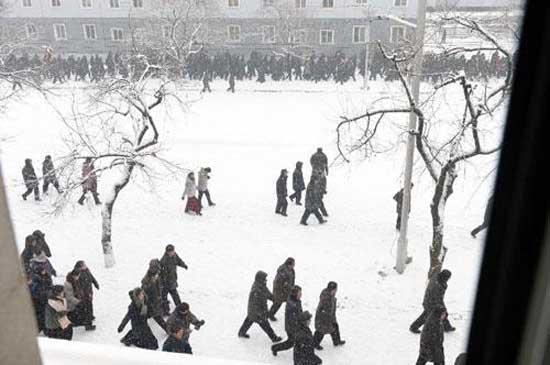 Local residents walk in snow to bid farewell to Kim Jong Il, late top leader of the
Democratic People's Republic of Korea (DPRK), in Pyongyang, the DPRK, Dec. 28, 2011.
The Democratic People's Republic of Korea Wednesday bid farewell to the nation's late
leader Kim Jong Il. (Xinhua/Yin Bogu)
Related stories